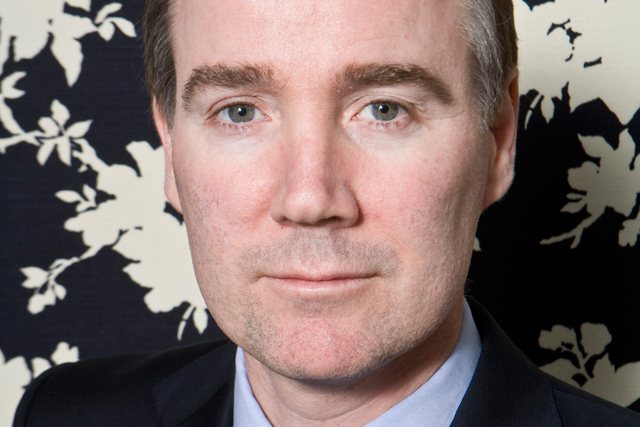 Speaking at the Guardian Changing Media Summit on the day Chancellor George Osborne is due to unveil the Budget and ask business to help propel growth, Crozier's message was clear.
He said: "Creative Britain, and television as a component of that, really matters.
"Creative Britain accounts for around 7% of the UK GDP. Creative Britain employs 2.3 million people and we export goods and services to the value of around £17bn per annum, or around 4% or all goods and services exported by the UK."
The broadcast leader highlighted the importance of protecting media property rights in the digital multimedia age, where increasingly social media networks, aggregators and search engines are drawing on content.
He said creative media has been going through a period of "pretty unprecedented upheaval", and noted that only 20 years ago there was no world wide web, 15-years ago there was no Google, 10-years ago no Facebook and five years ago no Twitter.
"How does Creative Britain manage to work together to ensure strong property ownership rights? If the Government wanted to pull the rug out from underneath the creative services, then coming to the wrong conclusions on that debate would certainly be the right way to go about it."

Crozier said he believed "content really does remain king", and called the mantra "every bit as true, if not more true in a digital landscape".

He used his address to highlight his belief that ITV has the potential to become the most powerful marketing platform in the UK.

However, he repeated the caution he issued in his first annual report, and said the speed of the recovery in the TV market should serve as a reminder to how volatile broadcast advertising can be, and concluded: "We can't live by television advertising alone."

ITV's chief executive has enjoyed a 10-fold rise in profits and rising viewing figures in his first 10 months in charge, and admitted to not being used to such good times or praise from journalists.
Having previously worked at the FA and the Royal Mail, Crozier said he had become "very battled hardened" and was still adapting to positive introductions. The chief earned £1.7m for his first eight months at the helm of ITV as a sharp advertising recovery helped him claim 95% of his incentivised bonus.
Referring to the TV advertising rebound in 2010, he said: "Television advertising, if we're being honest, took pretty much everyone by surprise by surging back around 15%."
Drawing on Barb figures that found people watched just over four hours of linear television a day, he said: "More telling than that I think was that viewing levels rose to the highest levels since records began."

In 2011, Crozier noted, some things are occurring simultaneously which people were previously led to believe would be the death of each other.

He said video on demand is valued by advertisers, DVRs (digital video recorders) have been proliferating and yet have not been the death of the 30-second advertising spot, and that linear TV schedules still reigns – noting that on-demand is still only between 1% and 2% of total viewing, and catch-up is only 6%.
"Today's media landscape is actually a lot more recognisable than we might have previously imagined it would be," he said.
Despite this, Crozier again underlined his commitment to developing ITV's digital capabilities as a matter of urgency. As stated in his annual report, the chief executive placed the emphasis on making the broadcaster technically fit-for-purpose.
He said: "ITV has lagged behind our competitors for too long, in terms of technology."

Earlier this month, ITV returned to blue chip status and rejoined the FTSE 100 for the first time since the country fell into recession in the fourth quarter of 2008.