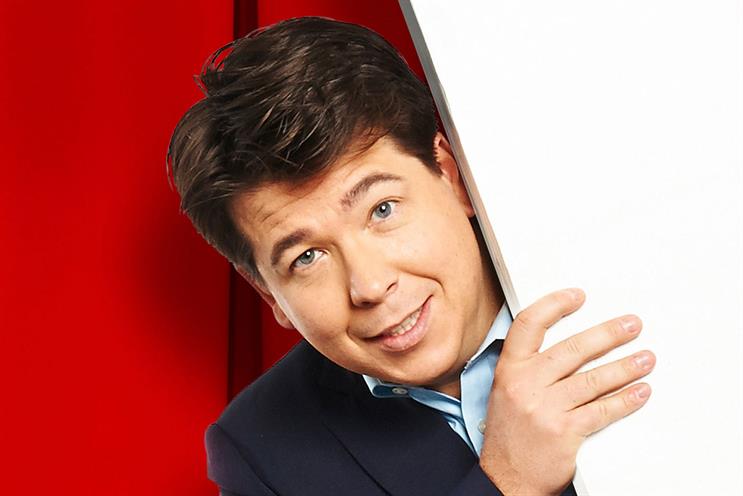 Part of US megastar comedian Chris Rock's creative process is turning up unannounced at small comedy clubs and floating new gags. This has been described as a series of "rapid, low risk experiments" by writer Peter Sims who calls them "little bets".
Closer to home I saw this testing the water first-hand when I went to see comedian Michael McIntyre do an impromptu stand-up gig at my local theatre. It was announced with a few days notice in an intimate 400-seat venue and the tickets obviously sold like the proverbial hot cakes.
He billed the gig as a work in progress, came on clutching a notebook, and was actively trying his new material out on the audience. Some of the gags went down much better than others (which seemed to delight him either way) and it was interesting to watch him processing the response (how hard we were laughing, or not) and thinking about it all in real time, editing, pondering and moving on.
He only referred to his notes a couple of times (I would have loved to be able to see over his shoulder and take a peek) but it made me think about taking risks and failing (publicly) and pitching new ideas. Here is a guy at the top of his game, deliberately setting out to trial new material, potentially fail and make changes where needed.
It's the bravery required to set out to fail which is a key part of the creative process and fascinating to see played out in this context. He's just not falling flat on his arse at the O2.
Whenever you see McIntyre (and other comedians) do stand up, it looks spontaneous, but in reality his tour performances are the final stage of a long, iterative creative process. In this case it was a seven month run-up to trying new stuff and getting feedback for the gags to be honed, refined or binned.
He's clearly not expecting it to be perfect the first, second or even third time out and there is discipline and graft involved in making it look so effortless.
In my new book In Your Creative Element, the Formula for Creative Success in Business, risk-taking, discipline and grit are three of 62 creative elements I've identified in a bid to answer the question "what does it take to be creative in business?"
I've interviewed a diverse range of creative leaders, among them "rebel thinker" Jackie Lynton, the former head of transformation in the NHS, Twitter's Bruce Daisley, bookmaker Paddy Power's then chief mischief maker Harry Dromey, and Keith Reinhard, the copywriter who climbed the ranks to chief executive (now chairman emeritus) at DDB.
When talking about business creativity, the maxim of taking risks versus playing it safe is a cliché. But risk can be a toxic word. Innovators need to be able to perform a complex balancing act, juxtaposing freedom with structure and risk with safety.
We're routinely rewarded at work for being conscientious – turning up on time, doing what's asked of us and not upsetting the apple cart. Risk-taking (and the associated potential failure) is not a common feature in a job spec or a personal development plan.
McIntyre's approach is a good example of how to manage potential risk, by taking small calculated steps and experimenting. His process demonstrates that even those at the peak of their career know that the ability to take (big and small) risks is key to creative success.
Claire Bridges is the founder of creative training consultancy Now Go Create and author of In Your Creative Element, out now and published by Kogan Page.