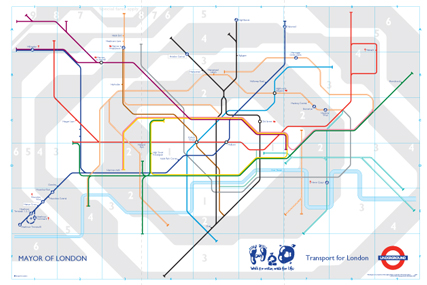 The twist is that people are being asked to walk from destinations starting with the letter H to destinations starting with the letter O – in recognition of water's chemical symbol, H2O.
As part of the campaign, Creative Orchestra has persuaded Transport for London to allow it to adapt the famous Tube map so that it only includes the stations beginning with H and O.
This is being produced as a poster and a guide, 50,000 of which have been distributed by volunteers at Tube stations.
The agency has also built a dedicated website, h2owalk.org, giving more details of the campaign.
At present, the website lists around 20 charities that it suggests making a donation to, but the campaign is not aligned with any single charity. All logos and materials are common copyright, so any water charity can use them freely.
Chris Arnold, creative partner at Creative Orchestra, said: "We had the idea and instead of selling it to a single charity, we have donated to all water charities to use as a fund-raising idea.
"Our aim is to get a million Londoners and others walking annually, which is more than the marathon."
An ambient media campaign around Oxford Street and Old Street launches next week. The agency is also conducting a direct mail campaign to businesses beginning with H and O, to encourage them to get their employees walking.