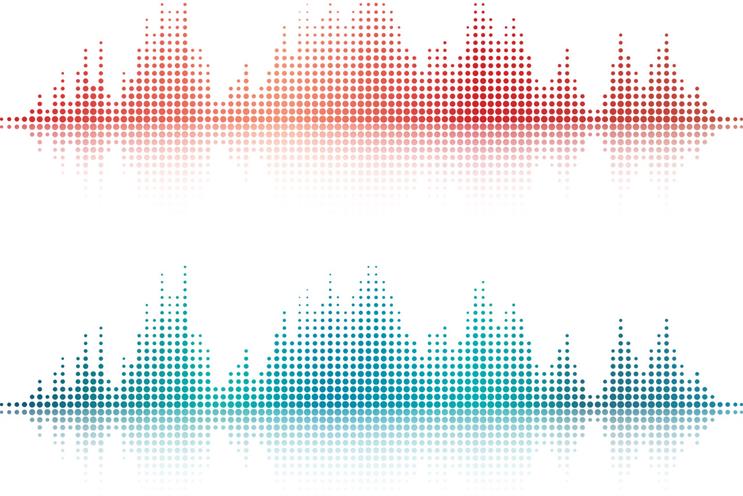 If I'm honest, I had never really given much thought to music in a professional context. Has music played a major part in the campaigns I have worked on? I don't think so, but I'm not sure.
According to Radiocentre, I am not alone. The organisation believes that music is an underutilised and misunderstood strategic asset to advertisers. It has set out to prove why and provide a framework for discussions.
Interestingly, Radiocentre believes that planners could be the agency gatekeepers to a new, more informed discussion about the role of music in creativity.
I was given full access to all the research that Radiocentre had done, including neuro­science experiments and semiotic research with sound designers and musicologists, as well as early access to its new online tool, the Music Brand Navigator.
The brief was to see if these findings and the tool would change how I planned and shift creative conversations and outputs.
The starting point of Radio­centre's research was a 2013 IPA study that revealed campaigns that generated significant business effects were far more likely to use music than not. The team also found that, when it came to analysis of effectiveness drivers, music has not been explored. In the Warc database, there are 48,000 articles about advertising effectiveness, but only 29 look at music in any detail.
Radiocentre's plan was to understand in more detail the implicit reactions (through the use of EEG for beta/gamma brainwave activation) and explicit reactions (through likeability scoring) to music in advertising, and to develop an approach that would provide a conversational framework and shared vernacular for planners and creative teams.
The Radiocentre study, in partnership with neuro­science specialists at Goldsmiths, looked at responses to 27 radio commercials that covered a spectrum of verticals. They used music in one of three ways – strategically (such as Blur's The Universal for British Gas), tactically (such as Müller Rice's Ice Ice Baby) or not at all. Volunteers were asked to give a four-point rating to an ad based on: how much they liked the spot; how familiar they found it; how much they liked the music; and how good the fit was between the music and the commercial.
The research found that ads that used music scored higher on all fronts than those that did not, and spots that used music strategically scored higher than the ones that simply used music tactically. The EEG results mirrored this, with greater frontal beta/gamma activity for ads with music (41 per cent) than no music (23 per cent). A strong EEG response to advertising is likely to be linked to better business results.
As a planner, the findings made me question my assumption that music was a creative consideration, not a strategic issue. It gave me ammunition in conversations with colleagues about whether music should play a role in campaigns in development. The discussion on current clients and music felt a natural one – we develop visual brand guidelines, brand worlds and brand behaviour recommendations for clients, so surely we should be thinking about the brand as sound and sonic branding guidelines? When it came to pitch work, the strategic use of music felt like a less natural conversation for planners. Perhaps it was because we weren't yet the "brand owners" so music felt secondary to the cracking of the big creative idea.
I found these ten questions to be useful stimulus:
1. Objective: what do you want music to achieve?
2. Heritage: what is the brand's existing musical and/or current use of music?
3. Brand as sound: what is the current brand personality as sound?
4. Future of the brand: where do you want to take the brand?
5. Competition: is there a musical space that you can occupy that is true to the brand but different from its competitors?
6. Audience: what music would delight them?
7. Takeout: what do you want the audience to feel or do?
8. Tone: what is the tone of the communications?
9. Media: should the pace or style change by different media touchpoints?
10. Implementation: how ubiquitous will this sound be?
I have been up to my eyeballs in pitch activity this week and have tried to use the music prompts from Radiocentre's study. Admittedly, we haven't doubled down on music as a key component of our ideas (if we don't win the pitches, I'll be kicking myself!).
But I have thought more about the strategic use of music and feel much more informed about the effect of music in advertising. My recommendation is that the Music Brand Navigator should not be seen as purely the remit of planners – music is a subjective tool, so creatives and producers should also be reading the report and experimenting with it too. Anything that allows us all to have smarter, more informed conversations about creativity can only be a good thing.
Amelia Torode is the chief strategy officer at TBWA\London