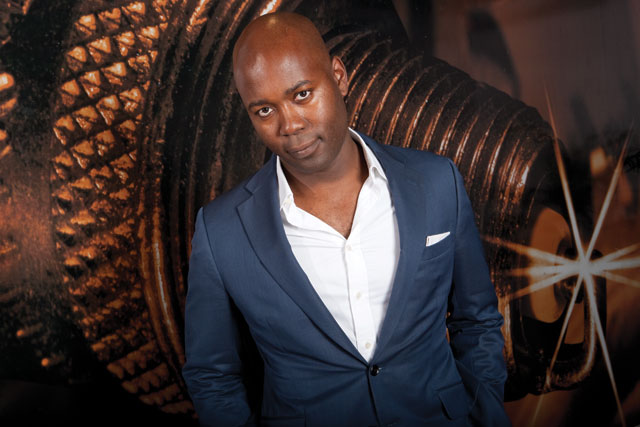 Let's face it, outside of adland, Saatchi & Saatchi is the only ad agency anyone's heard of. So now that the chief executive of the country's most famous ad agency is a black, second-generation immigrant, it surely sends a powerful message to the outside world as well as the industry itself.
But before we get too carried away, the man in question, Magnus Djaba, points out that the fact he's black isn't really the issue. "Obama is a big deal. I'm not," he says.
Nonetheless, there is a change coming. Djaba notes the diverse backgrounds of his peers, such as his former boss Gail Gallie, the Fallon chief executive (who was born to working-class parents), who represent the next generation shaping advertising.
"I think our industry is not going to see that group of homogenous white Wasp men again. That's a good thing," he concludes.
Djaba's particular mission, he says, is to "put the foot on the accelerator" at Saatchis and hasten the turnaround that Robert Senior, the EMEA chief executive, and his team have been trying to effect there in getting better work out and boosting new business. He also wants to put a rocket up adland. "I think Saatchis can push London advertising forward. We're on the defensive and very conservative," he says, "but I've got a change agenda. And it's not just for Saatchis. It's a 'change London' agenda."
Djaba's nothing if not ambitious. Many who have worked with him believe he'll do a good job of shaking up Saatchis. The 37-year- old helped carry Fallon through several evolutions during his near- nine-year stint there. He managed to hold down big accounts, such as Orange, when Fallon was at its most vulnerable after losing its founders a year ago. "When it comes to suits, he's at the sharp end of the toolbox," one observer says.
Djaba was born to Ghanaian immigrants and brought up in London. He went on to read history at Oxford. His advertising career started at IMP, and he did a stint at Ogilvy before joining Fallon in 2003.
He comes to Saatchis from a shop that has always been billed as the creative powerhouse of Publicis, so he will be something of a creative renegade at Saatchis. And that is exactly what the agency, a more corporate beast than Fallon, needs.
Djaba's so much of a renegade, in fact, that some Fallon creatives joke that they can relax now that the "executive creative director" has left. Chris Willingham, a partner and former group account director at Fallon (who has a much more hands-off approach), has arguably handled more of its award-winning campaigns, but Djaba, as one former colleague puts it, "will never let any shit out the door". Another says: "If I was at Saatchis, I'd be feeling quite excited about what's going to happen to the work."
Many believe that stepping out of Fallon, which must have been getting a bit claustrophobic after almost a decade, and on to the much bigger stage of Saatchis is the ideal next step for Djaba. His strengths lie in spotting talent and locking in business and clients. And the time seems to be right for him to step up, signalled by a maturing of his leadership style over the past year since he took on the managing director role at Fallon.
You see, pastoral care hasn't exactly been Djaba's strong point. Being extremely tough on people under his stewardship has been his modus operandi. But, as abrasive and browbeating as he may have been, those on the receiving end generally testify that, while it was no picnic, they came out the better for it - rather like a boot camp.
For his part, Senior says Djaba represents the "very best of the next generation of leaders", adding: "He is going to be a thought leader for the industry as well as for Saatchis." Senior, a co-founder of Fallon, and Djaba are close friends who have worked together since Djaba joined the agency. Senior has been a mentor to him throughout, with Djaba describing their bond as one of trust and respect. "Once you have his confidence, he'll let you get on with it," Djaba says. "He'll want me to be even better than him."
Saatchis has made some creative strides in recent months (see its T-Mobile, Wall's and Toyota work for proof), but there is still some way for it to go. Now, though, with Djaba on board, Senior's aim of giving the shop a real creative backbone looks like it just might get realised.