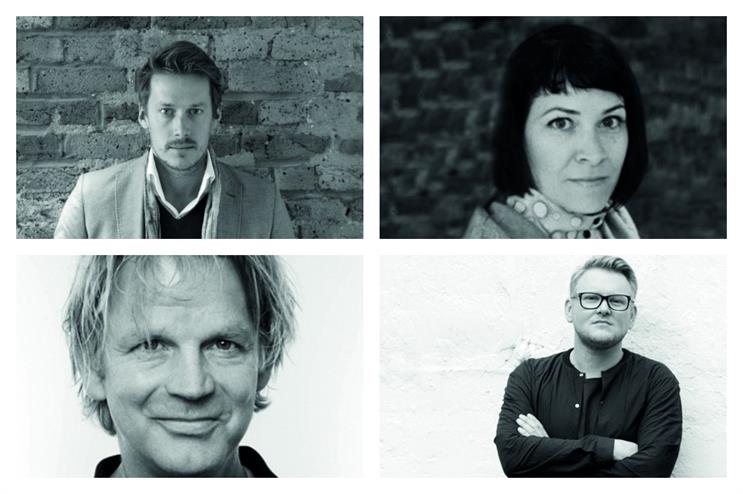 Brand experiences demand a lot from the creative thinking of agencies. Coupled with this, our industry is having to look harder at how evolving technology can be blended seamlessly into striking live environments.
Matthew Maxwell, Imagination's digital creative director, says usually our industry looks at how technology affects design, not the other way round. However, this could be the wrong approach.
"It's usually about which tools or apps are available," he explains. "From my experience of working with developers and tech innovators, you may get an interesting piece of kit but don't know what to do with it. There's a risk attached to using the latest novelty tech with consumers; I don't think there's enough consideration given to this sometimes."
Uniformity
One challenge facing agencies and brands is uniformity, as Jordan Mirchev, digital strategist at Greenspace, describes: "With most consumers online on one or more platforms, we have to ensure designs are consistent and incorporated into a holistic approach, so that a brand activation is successfully portrayed both online and offline."
These days, an agency's remit will often extend beyond live events and into the at-home experience. Technology is giving consumers the opportunity to be couch potatoes if they wish - staying at home and communicating with brands through a tweet or social media comment is becoming the norm. And brands are increasingly reaching out to their customers via this channel. But can the industry still create a beautifully designed live experience through these means?
Turhan Osman of communications agency Cult LDN seems to think so.
"The biggest opportunity is dual-screen behaviour," he says. "Technology to supplement live TV events would need to be beautifully designed and intuitive. Good design and instinctive technology go hand in hand to create a brand experience at a customer's fingertips.
"As an agency it is our job to ensure a seamless connection for the consumer with the rest of that brand experience."
Using technology, brands have started introducing interactive adverts to tell the story of their product, as Greenspace's creative director Lee Deverill describes: "Introducing an interactive ad to a strategy enables brands to connect with their target audience 24/7, while still creating a great live experience that has longevity."
The key to a stunning at-home activation, says Imogen Hammond, creative director at Drive, is good motion graphic content design and set design. "It makes the viewing experience more engaging," she explains. "It's in the details. You have to immerse your audience, make them believe in what you have designed. Take them on a journey. Today's audiences are, by definition, voyeurs: through their devices they re-experience life through the experiences of others, often at a later date."
Intelligent evolution
To predict which new piece of kit, software or other innovation will sit comfortably within experiential marketing in the years to come is near impossible. Grant Dudson, senior creative at Drive, says technology will always be design led, but believes it will be used to collect data to make tech-based experiences more prescriptive.
"The future of digital-centric experiences will put the audience in control, making the experience autonomously navigable and unique to each participant," he says.
Drive colleague Hammond agrees - personalised brand experiences will be key in activations, and this can be achieved through smart spaces. "How people navigate their way around an environment - ie its design - will work hand in hand with the delivery of virtual information within the space," she says.
One sector that is laying the path to success is fashion, according to Cult LDN's Osman. "The technological developments that grab the most headlines will be those with a strong design ethos. All successful technology must have design at its heart in order to have mainstream appeal," he says. Imagination has taken a stab at predicting the emerging technological innovations that could enhance the design of a brand experience. "Non-physical, or 'hands-off' experiences could mean that consumers use a gestural language to interact," Maxwell says.
"This could be used for performance-based experiences, but the tech could then interpret choreography into something else. Brain/computer interfaces, which read brainwaves and currently help diagnose epilepsy, can be used to manipulate objects in the real world. That could be an interesting concept. Also, emotionally intelligent spaces that change colour and react in an intuitive way should also be in the forefront of our minds."
James Keane, digital creative lead at Imagination, adds: "Innovations like Microsoft Hololens will show us the next phase of augmented reality, but the uses of social media will play a much bigger role, beyond just providing agencies with a tool to measure ROI or promote brand messages. Things will take a step up."
THE EXPERTS
Matthew Maxwell, Digital creative director, Ford, Imagination
Jordan Mirchev, Digital strategist, Greenspace
Imogen Hammond, Creative director, Drive
Turhan Osman, Lead creative, Cult LDN and Native LDN
Lee Deverill, Creative director, Greenspace
James Keane, Digital creative lead, Ford, Imagination
Grant Dudson, Senior creative, Drive
Comment below to let us know what you think.
For more in-depth and print-only features, showcases and interviews with world-leading brands, don't miss the next issue of Event magazine by subscribing here.