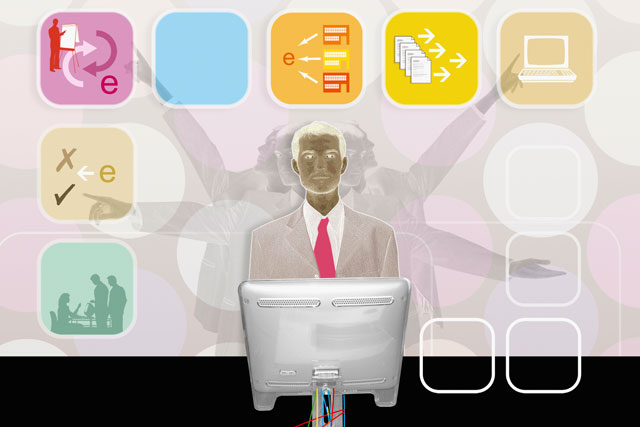 The exact time of death is uncertain, but "integration" has passed away. The term died a recluse, living out its last days alone in a small agency near Cleethorpes. After achieving fame in its early years, it failed to live up to its initial promise and is, perhaps, most noteworthy for managing to pass from birth to death without ever reaching an intermittent period of comprehension.
Integration died because it had to. It died because, as a term, it had begun to impede its actual purpose, which was to unite the disciplines in a way that could create better, newer, more powerful marketing solutions.
But its demise was not in vain. It should best be remembered as a first, failed attempt to cope with the creative problem of our age: how do you manage a diversity of disciplines in a way that makes them meaningful and creates real competitive advantage for clients?
Tony Spong, the business director at the AAR, sees the problem played out daily in pitches. He says: "There seems to be a rush to show the work in all its diverse situations and the client gets blinded in a snowstorm of polyboard. The client hasn't had time to digest the idea before all these other executions come flying at them." The consequence of this is that the quality of the thinking gets lost in the quantity of execution because agencies "get caught up in the diversity thing".
Integration was meant to create better ideas, not more outlets for mediocrity. But how do you manage many disciplines in a way that adds up to more than just the sum of their parts?
Recently, there has been a lot of debate over the role of the executive creative director in ad agencies, and rightly so. In a single-discipline agency, do you really need another layer of approval beyond that of the creative director?
But an agency with a more diverse output requires a curator with a broader vision - a creative person with no vested interested in any one discipline who is capable of mixing the skillsets to create innovation, rather than the "matching luggage" approach of groups of partisan creative directors.
David Nobay, the creative chairman of Droga5 Australia, sees a parallel between the role of ECDs in the new solutions-neutral agency and the role of executive chefs. He says: "Like us, they're obsessed with innovation, pushing what you can do with old ingredients and testing the potential of new ones."
But he sees the big difference between the average adland ECD and the likes of Heston Blumenthal or Gordon Ramsay being that "the chefs, as well as being brilliant in the kitchen, seem to have an equally impressive grip on what needs to happen up the front, at the business end".
In short, the executive chef sees the product in its totality, rather than just a series of complementary courses.
Historically, ECDs have acted as the guardians of the discipline that elevated them - a partial and protective position that made integration anathema, unless it provided complementary dishes to their "main course".
So, as we began by burying an unhelpful term, let's continue by redefining an unhelpful role.
Today, rather than being a protector of the old way, ECDs must lead the search for the new "new thing". They need to facilitate the cross-pollination of disciplines at the ideas stage in order to create better solutions, rather than simply explain an ad idea to waiting PR, direct and digital teams.
They must be capable of creating and policing an environment in which no single discipline can gain primacy at the expense of a more effective solution.
As Laurence Green, a partner at 101, says: "Solutions-neutrality remains the Holy Grail for agencies." To achieve it, he believes "you need to style your company and its talent base as widely as possible".
Meanwhile, Carl Johnson, the co-founder of Anomaly, believes there can be no half measures. An agency has to "fundamentally and totally commit", he points out, adding that "the answer is not the ECD alone, and sometimes not the ECD at all". Can one person be qualified to appreciate all the potential solutions?
But innovation needs guardians, especially in agencies attempting to modernise. With integration, the ECD was the wicked stepmother, outwardly benevolent but inwardly contemptuous of the "poor relation" it was forced to adopt. Solutions-neutrality must see the ECD act as matchmaker, mother and midwife or, as with integration, it'll never be more than a soundbite used to sell old thinking.
As the role changes, so do the challenges - for example, how to create consensus around what is "good" without a precedent.
The industry relies heavily on peer approval but, as Johnson says, chasing this "is a disaster. Fear, ego and vanity start driving decisions, all of which are unhelpful. Good equals effective." Green concurs: "Increasingly, the consumer is telling us what good looks like."
Today, ECDs must become consumer advocates, exemplars and facilitators of collaboration, innovators and, yes, integrators - lest they become as irrelevant as the term we've just laid to rest.
SPOTTING A NEW-STYLE ECD
- Natural collaborator Not defensive - the best solution wins.
- Consumer advocate Requests rather than rejects consumer information.
- Obsessive innovator Fascinated by newer, better kinds of solutions.
- Creative business person Understands the commercial context.
- Facilitator not dictator New questions, rather than the same old answers.


Shaun McIlrath is the global executive creative director of Iris