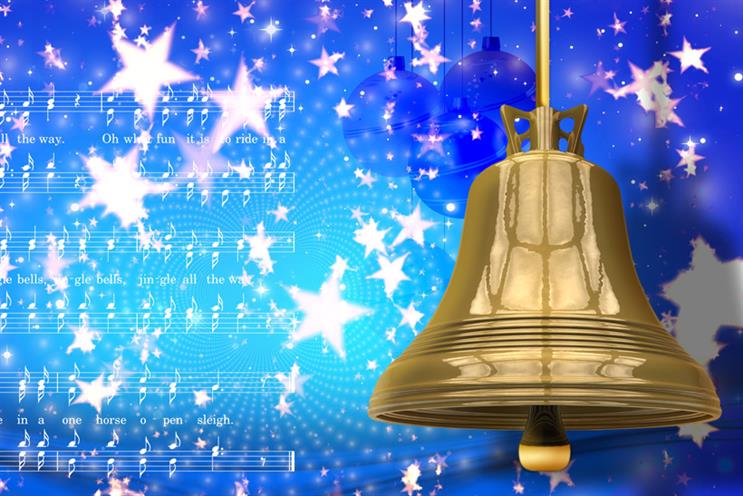 Ben Mooge, chief creative officer, Havas London
Christmas Wrapping – The Waitresses
Everyone knows that the correct answer to the "best Christmas song" question, of course, is a four-way tie between Mariah, The Pogues, Darlene Love and the Waitresses.
But presumably Kolbusz will do 2,000 words on Miss You Most at Christmas Time, the underrated B-side to All I Want for Christmas is You; someone else will undoubtedly take Fairytale of New York and Christmas (Baby Please Come Home) has been commercialised this year and I can't even look at its perfect face.
So that leaves The Waitresses' Christmas Wrapping by a snowball knockout. Christmas tunes are by very definition timeless. But this gets more timeless all the time. 1981? Bullshit. This could have been made yesterday. Bored, sexy as hell and makes you want to Christmas-party dance.
Chaka Sobhani, chief creative officer, Leo Burnett
All I Want for Christmas is You – Mariah Carey
From those twee first little jingles to Mdm Carey's opening "I-i-ahhh", this seasonal belter makes me feel how Xmas should – happy, loved up, a bit magical and all Richard Curtis-like. It's quintessentially uncool in every way, but I genuinely couldn't give a fig roll. Xmas has begun…
Ben Middleton, chief creative officer, Creature
Da Funk / Daftendirekt – Daft Punk
On loop. And loud.
Both my daughters have birthdays in the second two weeks of December. Combine that with a shocking track record of timely gift buying and the inevitable kick-bollock scramble of last-minute client work, and Christmas for me is more Tough Mudder than Tinsel Town. So my favourite Xmas song is actually more of a direct line of determination I like to pipe into my earholes to get me through the whole palaver.
Nicky Bullard, chair and chief creative officer, MRM McCann
Last Christmas – Wham!
It makes me feel 15 again.
Jim Thornton, deputy executive creative director, VCCP
I Believe in Father Christmas – Greg Lake
1975. 12 years old. And 12 year olds were younger then. Well, I was.
Christmas was still waking up to a bulging stocking at the end of the bed. Christmas was still when you got the gifts you'd waited all year for. Christmas was a Cadbury's selection box you could take up to your bedroom and eat it all yourself. Christmas didn't start at the beginning of November. Christmas was still magical. And Christmas Eve the most magical of all.
I only need to hear the opening bars of this song and I'm back in my childhood home, warm, secure, happy and full of mince pies and orange squash.
It was years later I found out that Greg never meant it as a Christmas song; he wrote it as an anti-Christmas song, all about the commercialisation of Christmas and the loss of innocence.
Fortunately, years later, I had also lost my innocence and embraced Ebenezer Scrooge as my Christmas role model, so it became just as perfect for Jim the adult as it has been for Jim the child.
Bah bloody humbug.
Vicki Maguire, chief creative officer, Grey London
Hard Candy Christmas - Dolly Parton
Trust Dolly to tell it how it is
Christmas isn't all soft centres and jingle bells.
In our house a few nice moments punctuated by days of boredom and self loathing..
All the ingredients of a cracking country song.
Tears and tinsel… If you need me, I'll be partying with Parton.