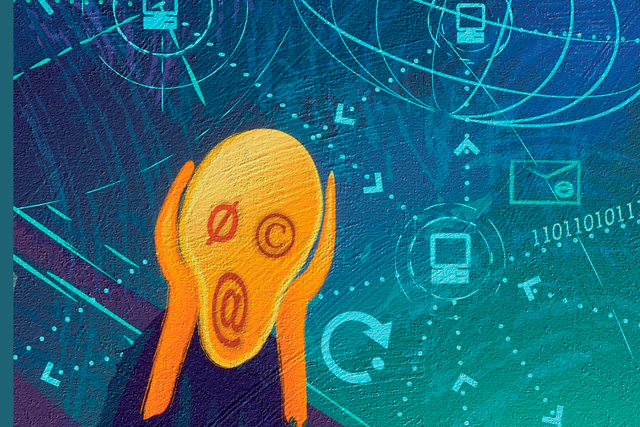 Back in the early 90s, Argos was in discussion with some designers about a website. Unsure as to whether to invest in this new medium, it put just six products on to its online catalogue. If it'd seized that opportunity properly, it could have been as big as Amazon.
Hindsight is a wonderful thing, I guess. Back in the early 90s, not everybody could see that this internet thing would take off.
But compare what Ben Hammersely, the editor-at-large for Wired, says right now: "The internet has destroyed and rebuilt everything it has touched ...
This is a revolution, on a par with the Renaissance or the Enlightenment."
To be fair, most people in advertising now recognise the web as the prime tool for communication and commerce. The problem now is a different one - it's that they can't afford the time or the money to invest in understanding it.
Every ad agency is short of money and time. But I wonder if that is partly because they don't understand how to use the most important tool they've got.
If agency staff learnt how to code, how the internet actually worked, they wouldn't need project teams that looked like they were designed by Dr Frankenstein with a bad hangover. They could talk to designers without feeling bulldozed or bullshitted. They would know what was easy to design and what wasn't.
To this extent, the ad industry looks like some half-chrysalis/ half-caterpillar, stuck in a necessary but painful metamorphosis.
It was partly this that prompted some friends and me to set up Decoded, a company that teaches people how to write code in a day (www.decodedtraining.com). It doesn't turn you into a fully fledged developer in one day, of course. But it demystifies, it gives people confidence and it goes beyond theory to actual hands-on coding.
There were other inspirations.
Reading that creative students who know how to code have a 98 per cent record for getting jobs showed me that these skill sets were massively in demand.
Working with creatives such as John Plackett at Albion, who designed and built the Slapometer, showed me that those kind of creatives were the most valuable within any department.
As Shaun McIlrath, the executive creative director at Iris, said to me: "Everybody should be able to do this." Apart from anything else, it means teams can respond topically and instantly - which is exactly what the internet is all about.
And it was Jason Goodman at Albion who said to me one evening, with typical forthrightness: "Why are these students learning advertising when anybody with any intelligence would be learning to write code?"
It took us eight months to develop the course, figuring out if we really could teach people to write code in a single day, what people needed to know and what order they needed to be taught it in.
Campaign's original brief for this article was "Why all creatives should know how to write code", but, actually, it applies to everybody in a creative industry.
Rebecca Jones, the head of training at BBC Worldwide, told me that she was interested in the course because "increasingly, people of all levels are interacting with digital projects and even signing off huge budgets with no real knowledge of how things work".
As she said: "This is about demystifying that by getting your hands dirty."
And the remit even spreads beyond creative companies per se. As Debbie Morrison, the director of consultancy and best practice at ISBA, put it: "This sounds interesting and ties in with all our intelligence from marketing directors about changing marketing structures, as clients are now seeking to bring skills in-house - in particular, in content creation/generation."
So far, we've had interest from companies in areas as diverse as advertising, the media, consultancy, PR, finance and tech start-ups. But it could go way beyond that.
In my first proper job, I was lucky enough to have Dave Trott as my creative director. He invited me along to a shoot he was at and explained to me the basics of the lighting rig. Being not particularly technically minded, I immediately forgot the difference between a blonde and a brute. (Something that's quite important to understand in life generally.)
But the trouble is that most people in advertising work too many hours per week to be able to keep up with everything that's happening. So, we all feel that we're surrounded by smoke and mirrors.
And we hope that one day the bullshit will just magically dissolve. But, actually, it's just going to get worse. Stuff changes faster and faster every day - the rate of change is on an accelerating curve.
Can we just stand back and hope that it will one day become more user-friendly? Well, not really. Code is always going to be the basic building block of the net; code is complicated, and the tool of the future isn't like the tool of the past 50 years (ie. TV) - it's two-way.
So we need to understand how to create on it. Which means: the only thing remaining as an obstacle is your fear. Well, join the club! Most people are anxious about this. It's why at Decoded we assume zero knowledge and zero confidence.
Adidas' motto is: "No athlete left behind." I'm not quite sure how that would work practically in athletics. There would be an awful lot of photo finishes and very wide podia. But I love the sentiment.
So that's our motto: "Nobody gets left behind." The internet is the most democratic tool ever invented. Everybody should be able to use it.
Steve Henry founded HHCL, is a non-executive director of Albion and also a founder of Decoded