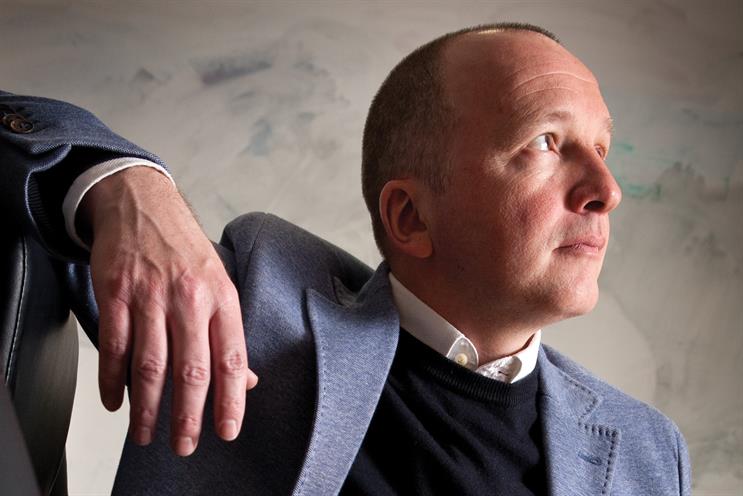 Campaign's sister title Marketing recently posed the question "Is there an algorithm for creativity?", which looked at how techies and advertising creatives can most effectively work together.
I don't think there is, but I'm sure the question of how technology and creativity can work together will be high on the agenda during this 60th anniversary of the Cannes Lions International Festival of Creativity.
Turn is a technology and software company with a global cloud marketing platform that has been described as "the Bloomberg interface for planning, buying, optimising and analysing digital media". Our platform receives more than a trillion invitations to bid on an impression-by-impression basis per month across video, display, mobile and Facebook.
Many technology businesses claim to enable their clients to do their jobs better. What they really need to do is to develop the tools to help creatives enhance their creativity, whether that's by enabling them to draw creative insights from data more efficiently or by reaching a more relevant audience.
It's important to understand how an ad comes to life using automated trading in order to maximise the opportunities available. The pathway for that ad to appear in front of a consumer requires a series of lightning-quick decisions, made by machines that take into account very large data sets. Because each ad is dynamically generated and served, there is a virtually unlimited number of variables a system can take into account to decide which creative execution to show to a particular consumer at a particular time.
The delivery of an ad is the very end result of a series of decisions that requires a number of things to happen. Data needs to be collated from websites, offline and online sources and campaign performance analytics. Individual anonymous users then have to be put into audience segments to improve the chance that a particular ad will be targeted effectively and resonate with the recipient. There is also an element of forecasting how large the audience segment will be. At the extreme end, one-to-one communications are possible, with each execution tailored at an individual level.
In this sense, a digital ad is the end product of a series of data-driven decisions in which the creative, the placement, the medium and other elements, such as time of day, are all factored in. The ability to deliver an impression is contingent on a real-time bidding exercise, where interested parties will take into account all of the above data to set a "price" on what that impression is worth.
Whichever platform wins the right to deliver on that impression then has to almost immediately put all of the data it has to use. The system immediately reviews all available variables to determine which set of ad characteristics (logo, image placement, colour, offer and so on) to show to a user. Once the ad is displayed, the metrics of that particular ad go back into the system to optimise for the next time.
This is where the real benefits occur as advertisers leverage the data and insights from campaign performance metrics to inform creative agencies around how best to develop executions that really resonate with the intended audience.
It's a two-way process. Turn has become one of the industry's most efficient cloud marketing platforms by incorporating feedback and input from the agency community and brand advertisers to ensure that our product matches and exceeds expectations. Recently, we have added Flextag capability to our Audience Suite, which helps marketers collect and utilise data from their own websites to drive highly effective, highly targeted marketing campaigns.
Last year, Turn sent a large proportion of our team to Cannes. We were keen to network and we struck some great business deals at the events we sponsored and attended; but one very real benefit of attending en masse was for us to immerse ourselves in the creative mindset.
This year, Turn is again supporting the festival. Many people who work within advertising technology are drawn from maths and computer science backgrounds and feel more comfortable dealing with logic-based "left side of the brain" problems. The more we understand advertising creatives, who tend to be led by the "right brain", the better we will be at devising software that maximises the impact and effectiveness of the great creative work of tomorrow.
At its best, data-driven insight should allow creative agencies to suggest exciting campaigns that are backed up by insights drawn from audience reaction to previous activity.
There's little point in conceiving a possible Cannes Lions winner if you don't understand the possibilities that exist through the mechanics via which it is being delivered. If, famously, "the medium is the message", then advertising technology is increasingly providing the medium for brand communication, and the better the creative industry understands it, the more chance you have of seeing your name in lights at Cannes awards ceremonies in the future.
Creatives and techies have an enormous amount to learn from each other. Hopefully, this year's Cannes will provide an opportunity for them to get to know each other better.
Pierre Naggar is the managing director of Turn Europe