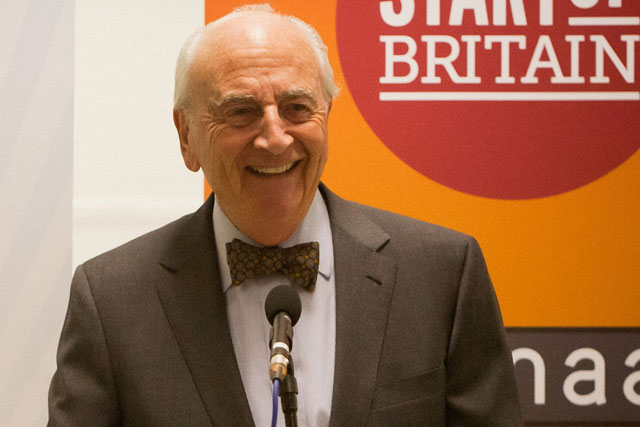 The Start Up Loans initiative was developed in a partnership between the Department for Business, Innovation and Skills, and Start Up Britain, a campaign by a group of entrepreneurs to promote new business launches.
Agencies will contribute mentoring, while the loans of up to £2,500 will come from Start Up Loans, after the application process opens in September.
The MAA supported Start Up Britain in 2011 by pledging the services of four of its member agencies for a year to new business owners who took part in a 'Dragons' Den'-style pitch. The winner, Safe Tray Products, worked with Iris.
The new Start Up Loans project aims to help people under 25-years-old launch their own business through £2,500 of funding and access to advice from mentors.
The driving force behind the project is Lord Young of Graffham, a former trade and industry secretary who is now enterprise advisor to the prime minister.
He said: "Mentors are very important for people starting businesses, but in specific areas like marketing, it's even more important. For marketing you need a specialist mentor who knows what they are talking about, who knows how to use Twitter and Facebook effectively, and who knows how to market."
MAA agencies that have already offered to provide mentors include WDMP, Pulse, The Marketing Store, RPM and Iris.

Ian Millner, chairman of the MAA and chief executive of Iris, said: "To start up in business, you don't necessarily need a lot of money, but what you must have is access to advice. Through the collective of agencies at the MAA we can provide young people with specialist guidance when it comes to the marketing of their business.
In addition to supporting Start Up Loans, the MAA is repeating the "Win a marketing agency for a year" competition this year and the application closing date is 16 August.
Follow @DanFareyJones