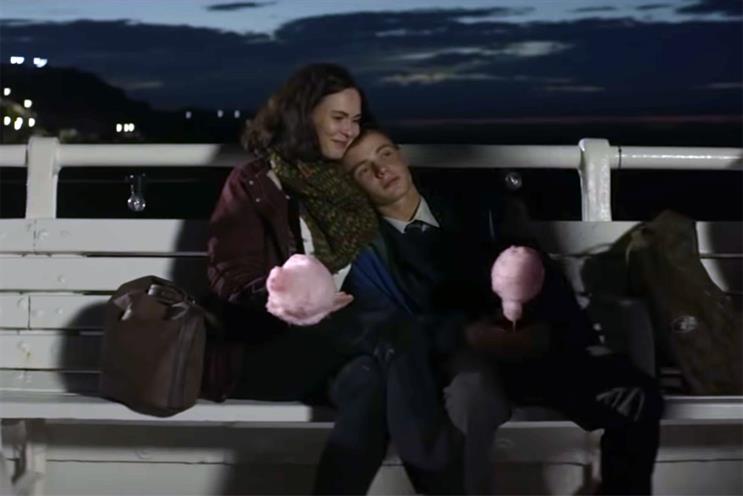 The rise of clients hiring creatives in-house, or using agencies such as Oliver that send teams to physically work at agencies, is a growing threat to the traditional ad agency model.
But, according to Sir John Hegarty, those choosing to work in-house will end up working "with the most boring creative people you will ever meet". He continued: "Great creative people are outsiders. As soon as you are on the inside, you stop being able to challenge."
Hegarty also underlined the creative limitations of working on a single brand: "You will spend your whole life working on fucking baked beans. Now, I like baked beans, but I don't want to spend my whole life working on them – you need stimulation."
His quotes sparked Jade Trott, an art director at Oliver (and Campaign columnist Dave Trott's daughter), to respond with an open letter. She wrote that working directly with the client means everything went faster. "I am impatient, so it's nice not to have to wait for the big meetings to ask the little questions. Plus we can't lose the account," she wrote. She also argued that having constraints – the lack of brand variety – is actually a positive thing for creativity.
So who is right? Can working in-house provide benefits for creatives such as better access to the client, a faster working process and greater specialism? Or is it really a place for those creatives who have given up? Let the debate begin.
Andre Moreira
European executive creative director, The & Partnership
In the past decade, ad agencies have suffered from brain drain, losing talent to the likes of Google, Dollar Shave Club, Marvel and other culture-influencing companies, big and small. Both college graduates and established creatives see these firms as an opportunity to evolve, earn more money and make a bigger impact in the world. Yet, despite the aforementioned talent willingly making (pushing for…) the transition from agency to brand, we still question their ability to thrive in-house. Why? The reality is the best creatives will thrive wherever their ideas are valued, in-house or not. It's about time we learn that lesson.
Stu Outhwaite-Noel
Chief creative officer, Creature
Sometimes, sure. It takes but five – word-count-pleasing – forenames to prove it. Chris, John, Alice, Jack and Stacey are just the most recent superstars to shine within 4Creative. Add the odd standout thing from Apple, the Beeb and, sometimes, Specsavers and we could leave it there. But look a little further afield and things begin to get rapidly sadder, stifling and stale. To thrive is to be creatively prolific, test numerous tones, play to different audiences, take risks and mess about with every mark-maker in your pencil case. Working with multiple brands gives you that in a way that in-house never can, however great the house you're in may be.
David Harris
Chief creative officer, Gyro UK
Good creatives can thrive anywhere. Agencies create worlds where creativity is contagious, competitive and celebrated and I'm sure that there are enlightened enough client companies that can create similar worlds. As has been said so many times, the only barrier to success is our imagination. Imagination can thrive anywhere and therefore so can creativity.

Caio Giannella and Diego de Oliveira
Outgoing creative directors, Abbott Mead Vickers BBDO (incoming associate creative directors, Apple)
Creativity can thrive everywhere that creative thinking is valued. It's not geo-locked to agencies. Apple, Channel 4, Twitter, Spotify, Red Bull and even Benetton back in the day are great examples that amazing work can be done in-house. The key is having a client who believes creativity offers a competitive advantage.
The work we are most proud of was 100% down to the amazing clients we met along the way: Tomas Marcenaro on Axe "Apollo", Kemi Anthony on Ikea "Beds", Martina Poulopati on Bodyform/Libresse "Blood" and Martina Poulopati (again) and Tanja Grubner on Bodyform/Libresse "Viva la vulva".
Wesley Lyne
Senior digital designer, Lucozade Ribena Suntory
There's never been a more exciting time to be an in-house creative. As marketing platforms and channels increase, so do the number of creative opportunities.
The TED [Technology, Entertainment and Design] team began with two graphic designers, now we're developers, copywriters, digital marketers and producers working side by side with our fantastic brands, insights, sales teams and the wider business every day to deliver on the company's purpose across exciting projects.
We're able to thrive because we're joined up, empowered, agile and determined to make an impact on the business. Provided companies continue to see the value in design, talent will always thrive.