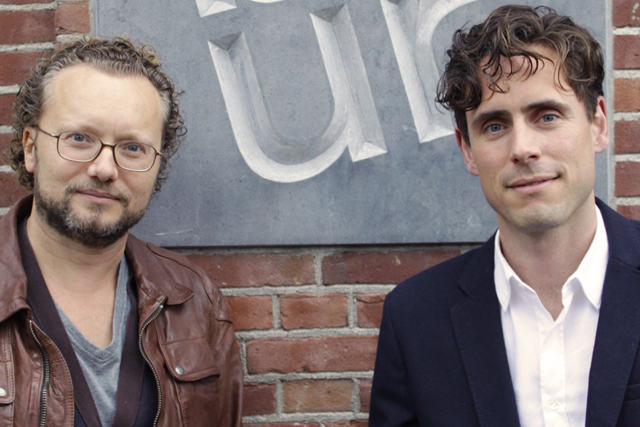 Not so long ago, we were pitching for a global vodka brand. The brief: to position a not-so-premium vodka in a premium category. The obvious way to win would have been to present a beautifully crafted integrated campaign, showing this standard home-market product as a premium product to the
export market.
While other agencies were all too happy to sell the emperor's new clothes, we identified a more genuine solution: the brand already had a unique, super-premium-level vodka in its product line. So why not reallocate the budget to establish this one in the market, highly differentiating the brand from the get-go? It would need far less investment to establish the position, and then the not-so-premium version could follow on from there.
As it stood, we entered the process too late for this thinking to be implemented into the global structure, process and planning. "Great, but too late." It was this recurring response that led us to develop another branch of the BSUR (be as you are) group in the late 90s. A unit that solves what we call "boardroom brand puzzles". Known for our capacity to create international campaigns for the likes of Mini, Davidoff and Wrangler, this business creativity unit tends to fly under the radar. But, by unleashing creativity in the earliest stages of the decision-making process, it is able to help boards define real brand issues and potential.
In short, it steps in where McKinsey left off, yet before the wheels of the advertising process are in motion. It allows us to implement our expertise before an idea is already in the pipeline, using creativity to find inspiring, commercially viable avenues to grow companies and brands.
Looking at the entire business as a creative entity and working closely with senior management, we are empowered to deconstruct a brand with fresh eyes. This doesn't mean we throw a brand's history out of the window. Far from it. We go back to its roots and map out an evolutionary strategy to resonate with old and new followers.
Davidoff, for example, was limited by restrictions on advertising. In looking at its business issues, we took a different route to rejuvenate the brand. Building on its designer roots, we invited the French designer and rising star Ora Ito to co-create a whole new luxury brand extension, labelled Black & White. We were able to stage a high-profile global tour through which we connected with local movers and shakers and won invaluable attention from lifestyle publications.
Black & White not only changed the face of the brand, but it is now Davidoff's flagship product, representing the modern, luxury side of the brand – with a considerable profit margin to boot.
We are fortunate to work with a rare set of corporate clients who are open to using business creativity prior to bringing ad agencies on board. But most Western corporations tend to rely on left-brained, analytical professionals to make the key decisions, and then bring in right-brained, creative expertise at the execution stage. To make matters worse, the insights gathered from extensive consumer research are often shared across sectors and lead to the same product and brand outcomes. Innovation becomes generic. Authenticity gets overlooked.
'we are empowered to deconstruct a brand with fresh eyes'
Younger companies, by nature, have a more open structure, which allows them the flexibility to implement unexpected solutions – things stumbled upon through a creative process, as was the case with Viagra, or Twitter, for that matter. This is perhaps why our approach has been so well received in Asia.
Our Shanghai office is almost solely focused on brand concept development. This is, in part, down to the fact that many Chinese companies are young and open-minded. But older brands, too, show a remarkable ability to adapt as opportunities arise. One of our Chinese clients made its fortune from copper wire; now, in stark contrast, it manufactures wireless technology. And we were recently approached by a pharmaceutical giant with a desire to enter the market for energy drinks.
In the West, companies tend to stick to a narrower definition of their brands' roots, often to their detriment. Remember, Polaroid could have dominated digital photography – it was, after all, the king of instant snaps – but its reluctance to adapt signalled the brand's inevitable decline.
Brands are the future capital of companies. People, products, factories and organisations are subject to change, yet brands can withstand the test of time – if they are tuned in to the changing dynamics of the market. The trend of using branding to disguise a substandard product in sexy packaging won't cut it any more.
While BSUR prides itself on its reputation for strong brand design and communications, it is our work behind the scenes that enables the agency to create or refresh global brands all the way through to each brand cue – most importantly, their products and services.
---
Joost Perik is the creative partner and Stein Janssen is the strategy director at BSUR