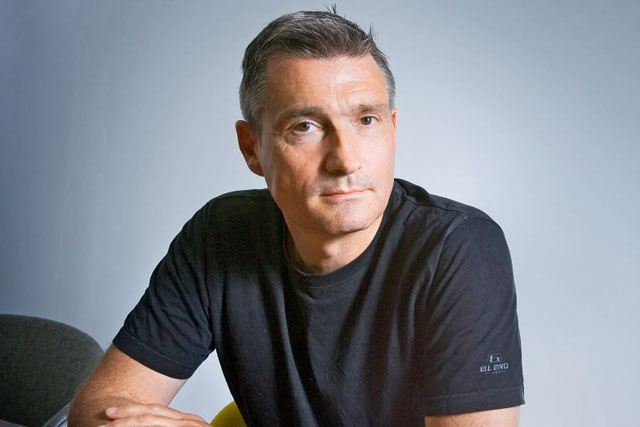 Creativity is one of those words that is used, and used liberally, in many different contexts; I bet if you asked ten people, they'd each give you their own definition.
One recurring theme at the main industry events such as Cannes and Eurobest is whether creativity is underrated. At Cannes, the WPP chairman Phil Lader was quoted as saying: "I believe there are businesses that see creativity as little more than cosmetic: a final touch of lipstick to make a product more appealing." He's almost certainly right.
In my experience, the definition is far broader and the most successful businesses encompass everyone from creatives to strategists, chief financial officers, media owners and even procurement people.
So what is creativity?
When you look at it for a while, creativity seems to boil down to three key things:
The ability to see the future in different ways.

The art of making that future simple and accessible.

The craft of making it real.
These traits are by no means the sole preserve of the "creative agency"; they exist in all types of agencies and most clients. It's just that often people ask the creative agency to do this because they always have.
Why should we care?
The world has moved on and the answers we seek today are never just a strapline or a TV ad. They are complex, evolving ecosystems of communication, offering content and service. They require all sorts of skills that sit across our agency structures or, more frequently, in a totally different agency.
And yet we continue to apply the techniques and processes we always have to produce great ideas that we can sell in and make real.
I believe the industry gets it right when we break the rules. The most successful projects Rufus Leonard has worked on over the past two years have been where we broke the mould – pushing the client and ourselves out of our comfort zones. Changing the process, breaking down demarcations and being able to operate in a totally different way.
For example, working to bring the "me" brand to reality for British Gas in only nine months took an integrated working team from us and CHI & Partners. The client team moved in with us so we could work more collaboratively. We know that proximity and single-mindedness beat process and job titles any day.
The success of this project alone makes me realise it's time for the industry to change; now is the time for a new type of agency to emerge entirely. Because if clients are employing us as their tools, we're in danger of being the wrong tools for the job.
Rebuilding the creative engine
It's time to rebuild the creative engine, but where do we go from here and how can we do this?
We should think about what we would do if we had to start today afresh. How would we assemble the range of skills we need to be truly creative? How would we change the way we work to meet tomorrow's market?
Surely we'd broaden the definition of a "creative team" to always include strategy, experience, tech, media and content – effectively replicating the way we approach pitches.
I'd redefine creative team to encourage creativity from all areas of the business. You've only got to look at the efforts that the likes of Google and Facebook make to create a more holistically creative environment to know where the benchmark lies. For me, the days when the creative people go to creative agencies and number crunchers go to media consultants need to be put well behind us.
We're already taking a different approach, meshing different teams together in more collaborative ways, and there are examples all around us of other agencies moving in this direction.
Why now?
We believe that, with the rate of innovation throughout the next five years, creative craft will be crucial. Looking back over the past ten years, the pace of change has put everyone on the back foot creatively. The internet boom was undoubtedly the most disruptive during that time. We've spent our time worrying about what we should do, much more than how we should do it.
But, if we're honest, we all deserve better. Creativity is key to creating better, more engaging and more effective businesses. Failure to do so won't necessarily kill us off, but it will certainly hinder the growth and development of both the industry as a whole and our clients.


---
Neil Svensen is the chief executive of Rufus Leonard