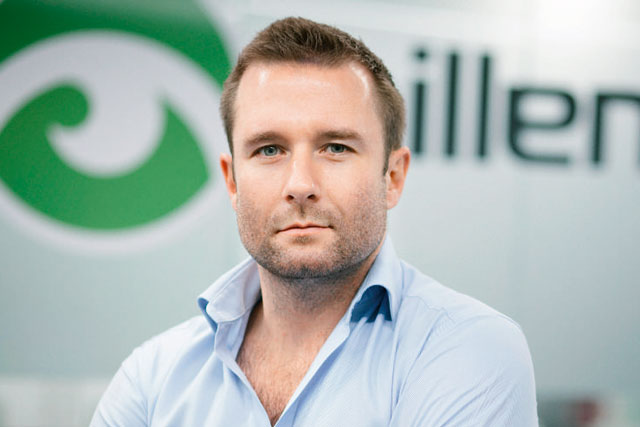 With more videos, infographics and thought leadership (this supplement included) on offer than you could possibly want, guidance and insights for creativity can be found in many forms. Indeed, it's hard not to be inspired most days in our industry.
However, the thing that made the biggest impression on me of late was a grainy 90s video of John Cleese.
In his fantastic lecture, as relevant today as it was 20-odd years ago, Cleese offers a recipe with five factors to be more creative. If you haven't seen it, I encourage you to search it out. There are practical lessons for us all but, in essence, Cleese's message is strikingly simple.
"Creativity is not a talent. It is a way of operating."
As marketers, our job is to engage consumers by telling stories in creative ways. Creativity is all-important in our world. It reflects who we are, our businesses and the work that we produce.
However, as technology continues to evolve at a more rapid pace, some marketers are trying to determine which of the following is most vital to the success of a campaign: data insights or striking creative.
The answer is both. And it is being made possible by mobile, where data is richer and the canvas for creative activity offers more possibilities than other channels. As such, mobile is enabling marketers to operate in new creative ways.
Using science to get creative
To ensure marketing is effective and doing its job, we need to be able to properly understand and harness the mobile technology at our disposal.
When it comes to data and creativity, marketers can sometimes feel conflict. However, data can show a lot of paths to success through mobile. Behind the raw data lie human beings with individual attributes and behaviours. But data without insights is useless. Standout campaigns will always need innovators to make data actionable and worthwhile.
In addition, mobile programmatic advertising is making it possible to deliver highly targeted messages to individuals at specific points in time by bidding on inventory on a per-impression basis. This is aided, in part, by mobile's ability to pinpoint location and increase relevance.
The key is to ensure data and creative are part of the same conversation from the very beginning. Brands need to look at how the two can help to deliver the best message to customers as they move across places, screens and moments. Only then will they unlock the potential hiding in data to inspire exciting creative and enable real-time conversations with their customers.
Mobile's creative capabilities
Mobile ties together so many different features: from voice to touch, accelerometers to vibration, connectivity to location, and everything in between. These native functionalities mean the stories you tell through mobile should be about more than a placement, and you should look to connect with audiences in more relevant and effective ways.
Have you considered asking a consumer to use their lips in a campaign, for instance? The clever people at Maybelline did, creating an entertaining interface that you have to kiss to activate. The ad vibrates when you kiss it for user feedback on the right shade of lipstick for you.
Can you imagine asking people to kiss their TV screen and getting a positive reaction? We're not going to say it hasn't happened before, but you get it…
Or what about voice? People often forget that this Swiss Army knife of a device is also a phone. Toyota recently launched display advertising that consumers can actually talk to as they engage with it. It's a very new concept, but is based on the same technology as Apple's Siri, and there is tremendous potential for the right brands to utilise voice-activated technologies.
As social, mobile, tech and data continue their convergence, brands are being pushed to think more like publishers and market for specific mindsets and moments. Marketers who don't recognise the creative opportunity in mobile are in danger of being left behind as others truly capitalise on the unique capabilities of the device.
The message to those marketers is simple: let's do more with mobile.


---
Zac Pinkham is the managing director, EMEA, at Millennial Media