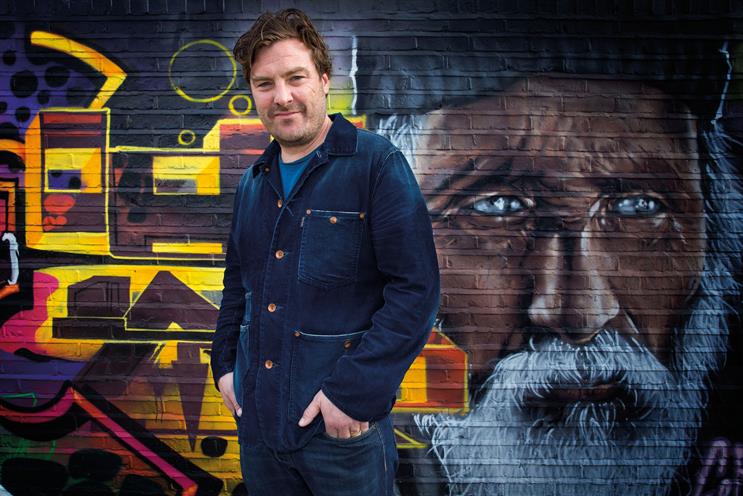 What is creativity if it isn't the belief that things can be better?
To be creative is to see what is wrong and to want to fix it. It is also to have no choice but to respond to the world you are in with happiness, with sadness, with raging anger or happy tears.
Advertising employs creative people to make its product – assets that sell other products. Some do it because they love it, some do it for the money.
Every creative department seethes with frustrated truth-seekers, novelists, writers and entrepreneurs.
Many product managers have to live in a propaganda world. Propaganda is what Milan Kundera described as "the absolute denial of shit".
It's no wonder the truth-seeking of the artistic mind conflicts with product propaganda. Sure, you can roll a turd in glitter, but it still stinks.
This is why an insight must be a truth. To get anything out of a creative, you have to give them a little truth to cling to. But, with near-perfect knowledge on the consumer side these days, it's pretty hard to sell a shitty product with clever advertising.
The modern agency landscape is a result of the tectonic forces of consumer-led tech adoption and client-side procurement rigour. We must meet the hand that feeds us.
With all this flux, the rationalists have ruled and the freedom to question, to challenge and to find truth has suffered.
Creativity is hard to quantify. Billing by the hour is a poor return for a moment of brilliance, and the hours of languor and concentrated play needed to feed those moments look like low-hanging fruit to the hungry in a forest of spreadsheets.
You could argue that the more efficient a creative department looks, the less it's worth.
We have more data than we have ever had and we serve it to the gods of efficiency and rationality demanded by procurement and ROI. But creativity is "peaky".
You're fucked if you give away the peaks and fire people for walking the valleys, but that is what many agencies do time and again.
The version of efficiency we have ended up with has killed the goose that laid the golden egg. We have tried so hard to give clients what they want, we have become like them – no place for mavericks.
God bless the talent we have, but the talent we haven't got is in a start-up with a chance of sharing in the value it creates.
We have tried so hard to give clients what they want, we have become like them
So why would a frustrated director or writer take an 8am to 10pm job at an ad agency?
Why not freelance a bit, work on a mate's start-up for a couple of days a week and make YouTube mayhem on the side?
The money's just as bad but dignity is the winner. Or, if it's money you want, you can find it at the big tech players.
"Adland" – a quaint Shire-like place of Ogilvy pipes and Hegarty wine – was as lovely an illusion as could be conjured. Too many senior people are still in its thrall. The awards we worship in many ways reinforce the power of illusion.
But to be creative is to believe in better. Our feasts and our gongs are distractions from the war on talent and relevance. These 90s drugs won't lure those who aren't addicted.
So what do we do? Really, we ought to burn our false little Eden to the ground, question everything and build new cultures giving the talent of the future the autonomy it demands.
Learn from start-ups, fire that chief innovation officer (who is really just a blogger) and hire one with a computer science degree. Build a culture that blends creativity in all its forms and stop protecting one that thinks there are stable rules for this. You can always do better.
We have been trying for the past 15 years with wins and a lot of #fail. We are often guilty of what is outlined above but we're always trying. Our culture is built on change.
The issues I'm describing are systemic. So we have to change the system. In many ways, the only game in town is to dedicate a part of your business to changing the businesses you engage with. Creativity, after all, is change.
---
By Chris Clarke, chief creative officer, International DigitasLBi