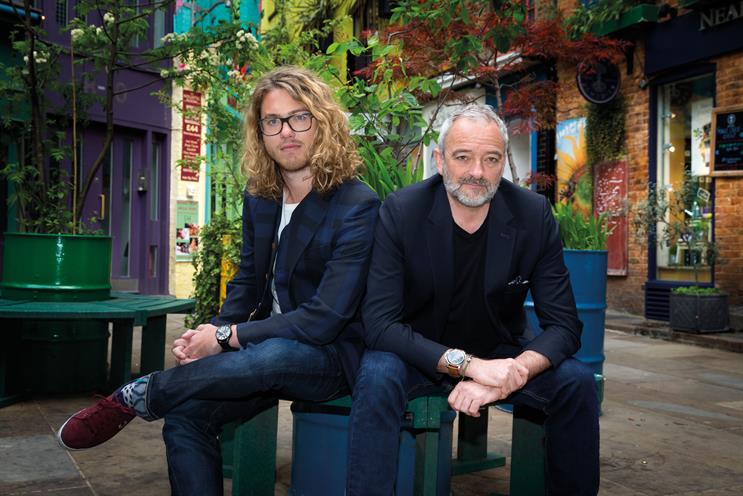 During a particularly memorable episode of Ramsay's Kitchen Nightmares, our sweary protagonist was laying into another MasterChef wannabe.
The belittled chef in question had been trying to concoct a masterpiece of such complexity that even Heston Blumenthal would have thought twice and decided against it.
Ramsay barked for the soon-to-be-a-quivering-wreck to stop and simply cook an omelette as an example of the sort of thing that any decent cook learned on day one.
The now visibly crumbling chef couldn't do it – it was overcooked, over-salted and, generally, a tragic waste of a chicken's ova.
And herein lies the challenge facing creativity today: it can all too easily become a triumph of execution over idea.
Great creativity lies in finding the simplicity within the complexity; powerful ideas made brilliant by technique rather than empty flamboyance; and in making sure all the ingredients are there and used in the right way.
The same train of thought applies equally to creativity when viewed across the various areas of specialism in our industry. Creativity is most certainly not the preserve of the creative department. A great user experience crafts simple pathways to the customer's goal.
Done right, it can enhance a brand as a tangible expression of Marshall McLuhan's "The medium is the message". Brilliant code feels effortless in its structure, making sense of seemingly mind-boggling complexity. Similarly, creative data analysis (often in the interpretation or visualisation) can find the needle in the haystack and spark remarkable business change.
But we are going to focus on creativity in the sense of the colouring in and the word-smithing. Too many portfolios coming in are full of wondrous executions, great in their immersion in the possibilities of technology – but poor in that they have little to say.
Lots of internet-connected whatnots, interactive outdoor and more drones than you can shake a selfie-stick at. But there is little that moves you, that makes you smile, that charms you to the core, that makes you want to believe in something. The technology in the executions has replaced the idea rather than embodying it and bringing it to life. You need both.
Our industry's creative chefs must be able to cook omelettes before trying to emulate the maestro of The Fat Duck. We believe that all great creative people have a schooling in idea-driven creativity. It is from the solid idea that great execution at all levels of technological complexity grow.
Without the emotional resonance, without customer empathy, without some form of standout, it is all for naught. For Neilson active holidays, our creative idea allows people to feel what a Neilson holiday is like by using first-person views of the various activities.
Creativity today can all too easily become a triumph of execution over idea
One of the executions involves Oculus Rift experiences created using GoPros strapped to a windsurfer and a skier. In that example, the starting point wasn't the technology, it was thinking about how we could help the customer "feel" Neilson rather than simply be shown a holiday.
But that isn't to say the technological possibilities can't unleash ideas too – introducing of a gamification platform for Avios opened up a raft of creative opportunities. The point is that one can't exist without the other.
MBA creates work where digital and direct interconnect. This is about creating purposeful, motivating content for the customer to come across at the various stages of today's digital purchase pathway.
By insisting that everything has an idea, no matter the scope of the work, we can provide the glue for a joined-up experience as we lead customers towards purchase.
---
By Jack Gallon, Head of Art, and Graham Kerr, Executive Creative Director and Chairman, MBA