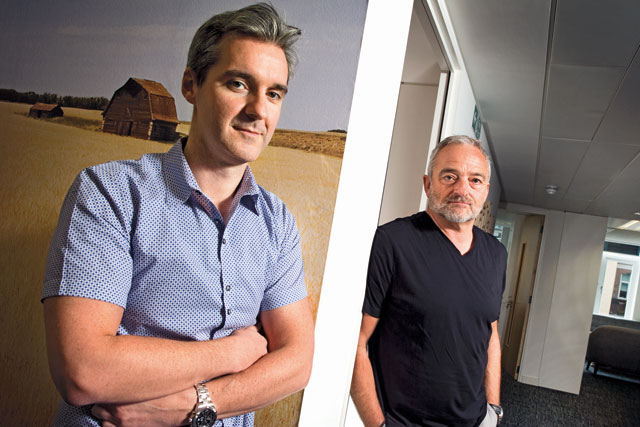 Creativity in adland used to be discussed in terms of commercial art: creating something that triggered some kind of response in the mind of the beholder that ultimately led to commercial benefit for the advertiser. That's still broadly true. But as the agency models evolved to account for the fragmentation of media and the massive changes heralded by the internet, creativity became more of a discipline than a department. Ideas were coming from all angles as the nature of what agencies produced adapted – lines got very blurry between traditional planning and creative roles, and we were all the better for it.
MBA has always prided itself on the commercial approach we take with our clients' business. We have been incorporating performance-related pay into our remuneration for a long time and we focus nearly entirely on awards that measure the commercial impact of our work, ie. the IPA Effectiveness Awards and the Marketing Society's Excellence Awards.
We have come to view creativity as any lateral solution to a business problem; anything that can make a difference to a client's business, from increasing a response rate and making the user experience even slicker to product development initiatives and crafty measurement techniques.
So what have we learned from taking this approach?
We still need a brand compass. Lateral solutions need to start somewhere and there needs to be some yardstick by which they are judged. The compass can take many forms; it's no longer just about an advertising idea or a brand key as the glue. It can also be about defining brands in terms of their behaviour, rather than by what they say (borrowing trains of thought from, among others, Mark Earls' behavioural frameworks and John Willshire's "tone of action").
We're creating content for O2 that helps business customers understand what the impact of technology such as Office 365 could be, with O2 very much playing the role of facilitator rather than salesperson.
We need to think about the ephemeral and enduring. There's a broad spectrum of temporal existence for work. Some things will last for years – the internet doesn't forget – whereas other things are mere wisps that evaporate almost instantly. Effort and production values need to scale appropriately. There's no point organising major photo shoots if social media time is of the essence (ie. make it now) and, conversely, it's worth taking time over the user experience of e-commerce websites. Sage by
Heston Blumenthal has two distinct types of YouTube content. The "high value" Heston films introduce the kitchen range, and the more practical and detailed product demonstrations help customers make the most of their purchase. Both types of content have their different roles and the production is scaled accordingly.
We need to understand data and platforms. Often the ideas are the easy part; they can often fail in the face of practical implementation. There's more blurry lines here between traditional roles as creative thinking is required to flesh out proposals across platforms, taking into account the customer journey and measurement data trail requirements. Many challenges spring up from understanding how people are interacting with devices. We've come up with intriguing methods to mitigate the effect of "downloading pictures" when Avios e-mails are opened on a desktop and are generally designing "mobile first", given what the data has told us about opening behaviour. Embracing the detail is also important; it's startling to think that changing the "book now" button on The Landmark Trust's website from red to green would increase the conversion rate by 30 per cent.
We must understand technology developments. Creative applications of technology can open up a wonderful world of evocative ideas as well as practical solutions to everyday issues. Not only can creative thinking find new uses for technology, but technology can provide the spark to new types of creative thinking.
And we need to remember that the "old stuff" can work too. Good old advertising creative ideas, artfully executed, surrounding profound insight. We have had great success with a behaviour-changing eCRM programme designed to encourage Avios credit-cardholders to use their American Express more frequently.
Our sweet spot is when we are acting as business partners with our clients, applying creative thinking throughout the customer purchase ecosystem. By thinking about creativity as lateral solutions to business problems, we bring a highly entrepreneurial approach to thought, irrespective of traditional silos.
Creativity is always what clients have valued in agencies and, with this evolved mindset, we see the client/agency relationship going from strength to strength.

James Middlehurst is the managing partner, and Graham Kerr is the executive creative director and chairman, at MBA