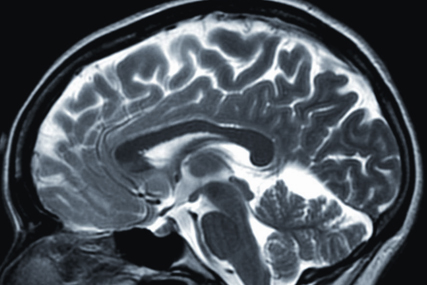 Background
In June 2010, Thinkbox released results from its first neuroscience study. The qualitative study combined the two main neuroscience techniques to ascertain how creativity works in TV advertising and how the impact of media placement – particularly the relationship between TV and online – impacts upon the brain.
There were three main hypotheses to the Thinkbox study:
Do TV ads stimulate deep brain processes associated with positive brand perceptions and response?
Is brain activity significantly different when viewing TV, from when engaging in online activity?
Do prior views of TV ads have a priming (or enhancing) effect on the online experience and vice versa?
Methodology
Thinkbox employed two of the most respected global neuroscience organisations: Neurosense in the UK and Australia's Neuro-Insight. Between them, they conducted a large-scale study of 120 people to determine how TV advertising was working both in isolation and in conjunction with internet-based media.
The two neuroscience techniques employed were:
MRI – already used in the advertising arena, it monitors blood flow throughout the brain, providing a complete three-dimensional picture of all brain activity
SST – a new form of EEG that detects electrical changes in the brain, thus showing what is happening within key parts of the brain on a second-by-second basis
This unique combination of techniques allowed Thinkbox to overlay the sensitive time series data provided by SST (what's going on in the brain and when), with the depth of information from the FMRI (where is it going on and what it means). It also enabled Thinkbox to measure multimedia effects within the same study – something previously unattainable through pure FMRI.
Eleven different advertisers were recruited from sectors such as FMCG, pharmaceutical, financial, durables and telecoms, including Mastercard, Tropicana and Philips. They provided real-life examples of both their TV and online campaigns.
What the study measured
TV ads can communicate in a variety of ways; for example, they can provoke emotions (e.g. humour, sensuousness, nostalgia), relay specific information, or demonstrate product features.
Central to the study was examining how different parts of the human brain react to advertising. Broadly, the left hand side of the brain processes detail, the right hand side processes more "global", contextual stimuli. Both sides work simultaneously but do different jobs. TV stimulates both.
The roles of the left side of the brain can be characterised as:
Picking up detail
Sequencing and processing
Language and words
Cause and effect
Abstracts and symbols
Organising information
Recalling complex sequences
The roles of the right side of the brain can be characterised as:
Picking up the "bigger picture"
Simultaneous processing
Images, music and colour
Seeing connections
Senses and images
Patterns/feelings
Recalling complex images
Results
The importance of "long-term memory encoding'" (LTME):
The study revealed that encouraging long-term memory encoding at key brand moments during ads is the most likely way to drive effectiveness. It proved that TV advertising affects deep brain processes that affect loyalty, emotional associations, preference and purchase
LTME is created by a number of different methods: most strongly, engagement (personal relevance/immersion); emotional intensity; emotional direction (approach/withdraw – i.e. feeling attracted to or repelled by something) and, finally, visual attention. It is engagement and emotion (both how strongly it is felt and whether the emotion is positive or negative) that are most likely to drive LTME, compared to attention.
TV and internet browsing have significantly different effects on the brain
It revealed that, compared to online, TV generates much higher levels of engagement (defined as personal involvement, immersion and identification – 30% higher) and a significantly higher level of LTME both in the left (detailed memory – a third higher for TV) and right (global memory – more than 40% higher) areas of the brain. Online complements TV by generating higher levels of visual attention, but visual attention does not correlate strongly with LTME.
This supports Heath's theory of "Low Attention Processing", which proved that people do not have to pay close visual attention to ads for them to be effective. Advertising messages are actually enhanced when they "slip below the cognitive radar".
The study also found that different formats of online advertising generate different brain activity; unsurprisingly, pre-roll ads produce brain activity most like TV, whereas search and website browsing are much more visual attention-led activities.
TV exposure positively primes online engagement
When TV campaigns were seen before online campaigns for the same brands, visual attention to the online ads was lower (as expected), but engagement was more than 20% higher, leading to detailed memory processing increasing by more than 25%, and global memory processing almost doubling. However, there was no equivalent priming effect seen from online to TV.
The effects of this priming can be very long-lasting and the priming can be aural, visual, semantic or a combination of each; TV ads can prime on each of those levels. This demonstrates that TV acts as the spine of a campaign by enhancing processing, thus making online – and potentially other display media – work harder, especially when TV and online are used to address different objectives.
Small changes (to TV creative) can make huge differences
The study found that, in terms of ad creative, very small elements of ads that often fall below our conscious radar (e.g. the location of branding, different expressions on human faces, the timing of music) can have a significant impact on how an ad is processed and stored in the brain – and its subsequent effectiveness.
All too often, these are the elements that traditional research techniques, which rely on conscious responses to ad stimulus, completely fail to recognise, but that may make or break a campaign.
Three aspects of ad creativity were shown to influence the way the brain processes advertising:
Conceptual closure
Facial processing
Music
Conceptual closure
The brain "chunks" the information it receives, taking snapshots of what it is experiencing. The chunks are determined by things such as change of scene, narrative resolution, and musical phrasing. While the brain is occupied processing a "chunk", memory encoding drops. The research discovered that these moments during ads are bad places to put branding.
Facial processing
The research discovered that the way we process faces can be highly influential on how we react to an ad. Both the FMRI and SST approaches revealed that facial expressions drive empathy by triggering our 'mirror neurons'. The "wrong" face in an ad can act as an "off-switc"' to our memory processing.
So, for example, the research tracked brain activity in response to ad X and found that, just before the branding appeared on-screen, a "challenging" look appeared on the face of one of the characters in the ad. This had a significantly negative impact on how the ad was perceived. (Due to this discovery, ad X declined to be identified for obvious reasons).
Music
Thinkbox's prior "Engagement Study" revealed how music has a significant impact on the visible engagement with, and enjoyment of, TV ads. This neuroscience study has further revealed the effect music has on how the brain processes ads.
The study found that music can boost both emotion and engagement. Ads with music significantly increased emotional salience and engagement, and also have a positive impact on memory encoding and liking of an ad.
For example, an FMCG brand involved in the study had an upbeat soundtrack that was linked to rises in right brain (detail) encoding at points where the voiceover paused and the music took over. These peaks in the music directly correlated with the brain processes.
Thinkbox is the marketing body for commercial TV in the UK. More Thinkbox research can be found in the research section of its website