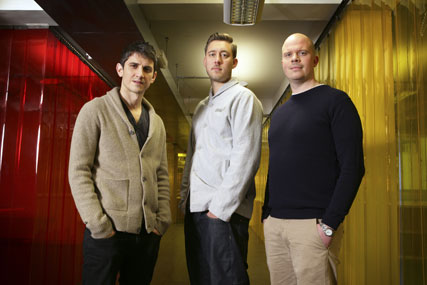 Ben Middleton, Ed Warren and Stuart Outhwaite, who created campaigns for PG Tips and Pot Noodle, join Creature's management team as creative partners.
The trio will work alongside the fourth partner, Creature's UK managing director, Ivan Purdie, a former senior vice-president at the stock photography company Corbis.
Creature, which was launched in Seattle in 2002 by Jim Haven and Matt Peterson, opened in London in early 2010, as the operation's only expansion outside of Seattle.
The London agency services Creature's global portfolio of clients, which include Microsoft, Starbucks and Pepsi, but is keen to build its own client list. Robson Grieve, Creature's global president, said: "We want this to be considered a great London agency and to become its own entity, not just an outpost of a US agency."
Creature's agency model is built around solving client problems rather than following a traditional agency structure. Warren said: "At Mother, we learnt a disrespect for traditional agency structures, roles and work. This is something we hope to continue."
Outhwaite and Middleton have worked at Mother as a creative team for the past eight years and Warren has been at the agency for five years.