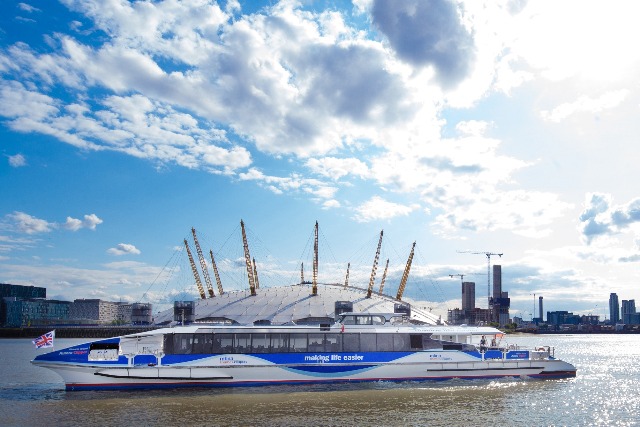 The announcement comes as Thames Clippers celebrates its 15th anniversary, having started with one boat in 1999, when it carried 21,000 passengers in its first 12 months of operation. It now operates 13 boats and carried 3.3 million passengers in 2013.
The new boat will be added to the fleet in 2015. MBNA will also bring its experience to bear in improving Thames Clipper's customer service systems.
The partnership with MBNA, which is for an initial three years but which could be extended beyond that, was negotiated by AEG Global Partnerships, part of Anschutz Entertainment Group, which majority-owns the Thames Clipper and The O2 arena, the latter being one of the Thames-side locations served by the boats.
Paul Samuels, who as AEG Europe's executive vice-president of partnerships was key in negotiations, said: "Thames Clippers is a service that has become an important part of the way people in London travel and has made visiting The O2 an even more customer-friendly experience.
"When we began speaking with MBNA, we were excited about the ideas and ambition they had and knew they were the naming rights partner we wanted to work with. I'm confident that between us we'll continue to grow Thames Clippers and build on the fantastic achievements so far."
Michael Donald, MBNA's marketing and commercial executive, said: "MBNA is making life easier for our customers, partners and the communities in which we operate. The new MBNA Thames Clippers partnership injects valuable and essential private investment into London's infrastructure, making life easier for commuters and visitors to get around the capital."