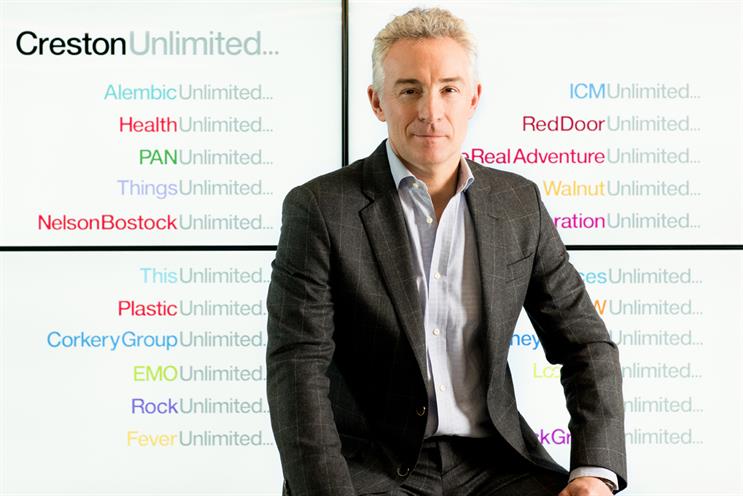 As part of the change, Creston's agencies – which include the PR agency Nelson Bostock Group – will add the Unlimited suffix to their names. The parent company, Creston PLC will not change its name.
The re-brand is part of Creston's efforts to offer clients expertise from across its portfolio of agencies – from PR and advertising, to digital and technology.
Creston's agencies will continue to run as discrete businesses and serve clients individually, but will work together on shared "Unlimited" clients.
New working practices include shared tools and workspaces, and inter-agency working groups. Creston is also partnering with The Bakery, an accelerator, to offer clients access to new technologies.
Canon Europe is the one of the first clients to make use of Creston's new proposition, and is working with a team that includes people from TMW, Nelson Bostock and Fever, the PR agency.
Barrie Brien, the chief executive of Creston, said: "We're offering a new way of thinking and working; a new approach.
"We've created an environment where strategists, creatives, producers, storytellers, researchers, and technologists can easily and effectively collaborate, unconstrained by traditional ways of working.
"We couple freedom of thought and open minds with a common philosophy and shared values to bring our clients the most creative, innovative and effective answers to the brand and business challenges they face. This is thinking without limits."