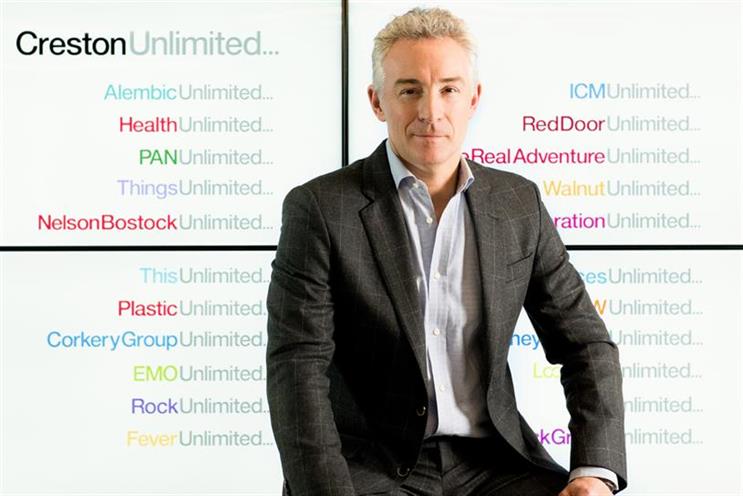 The move comes after DBAY upped its share stake in Creston to 28% in April. DBAY has created a new company called RedWhiteBlue Digital Marketing Services Holdings Ltd to facilitate the deal.
The private equity investor has been a significant shareholder in Creston for two years and the acquisition reflects the company's "progressive interest" in the business, according to Alex Paiusco, DBAY's chief executive.
Under the terms of the acquisition, each Creston shareholder will be entitled to 126.42p in cash for each Creston share, comprising 125p in cash from Bidco and 1.42p from an interim dividend paid by Creston in December.
The announcement was made this morning in Creston's half-year results for the six months ending 30 September, where it reported a 4% fall in like-for-like revenue to £38.7m and headline profits up 13% to £4.5m.
On the proposed takeover, Barrie Brien, group chief executive of Creston, said: "As the business and our clients requirements continue to develop, and in light of uncertain market conditions, the board of Creston has given careful thought about how best it pursues this strategy to deliver value for shareholders, clients and staff."
'Private ownership is an attractive option'
According to Keith Hunt, managing partner at Results International, the acquisition of Creston is another example of a mid-market marcoms group deciding its future is better under private ownership. Last year Chime agreed to a £374m takeover led by Providence, a US private equity company.
Hunt said: "It's no secret that the mid market companies in the sector are finding it hard to raise money on the quoted markets and as a result are seeing their ambitions somewhat thwarted. Also not insignificant is the sheer time and cost involved in being a quoted company.
"Private ownership is an attractive option as it allows a business to focus on growth and strategy away from the public gaze.
"The good news is that there is a wall of private equity money available and the PE firms are increasingly interested in the sector – either by taking companies private or investing in groups.
"Here at Results we expect to see other companies in the sector considering a similar route to Chime and Creston."