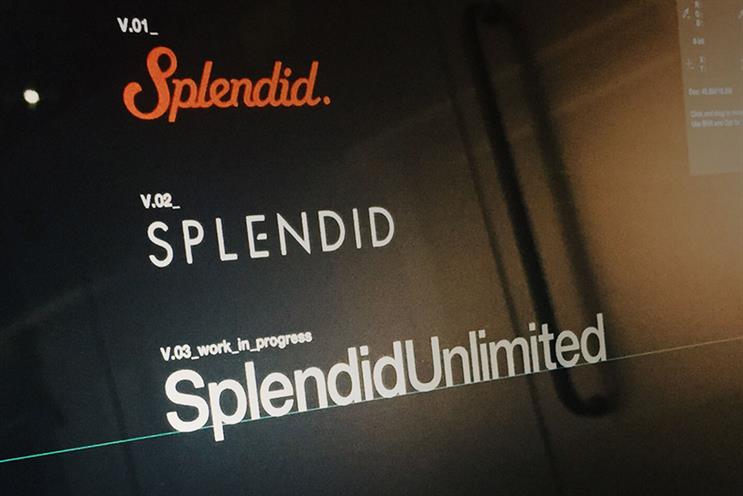 The £15.7m acquisition was announced this morning and will form part of Creston Unlimited's digital consultancy offer.
Founded in 2003, the London-based Splendid specialises in UX and has a client list that includes Barclaycard, Boots, eBay, Star Alliance and News UK, owner of The Times and The Sun newspapers.
Last year it created the website for Grey London's The Unquiet Film Series for The Times, which includes a series of films and archive material.
Creston, one of the UK's biggest comms groups, said the purchase "fits perfectly" with its strategy to grow its digital marketing consultancy offer.
Splendid will be rebranded Splendid Unlimited. Creston's agencies rebranded to Creston Unlimited last year to reflect the group's joined-up offering.
Barrie Brien, the group chief executive of Creston, said: "Splendid is an excellent business which enhances our Creston Unlimited offer perfectly.
"As part of Creston Unlimited, Splendid's consultancy expertise, which focuses on the way brands do business in the digital world, will complement the group's marketing communications strength and further evolve our compelling integrated digital services offer."
Splendid's three founding partners and shareholders, Paul Bishop, Alex Eicke and Dan Morris, will remain at Splendid Unlimited as managing partners.
Bishop said: "We are really excited to be joining the Creston family. Having looked long and hard to find the right partner for our next stage of growth, we believe Creston Unlimited's range of services and attitude really add to our core proposition of digital transformation and allow us to create bigger conversations with our clients."
Splendid was advised by corporate finance firm Clarity.