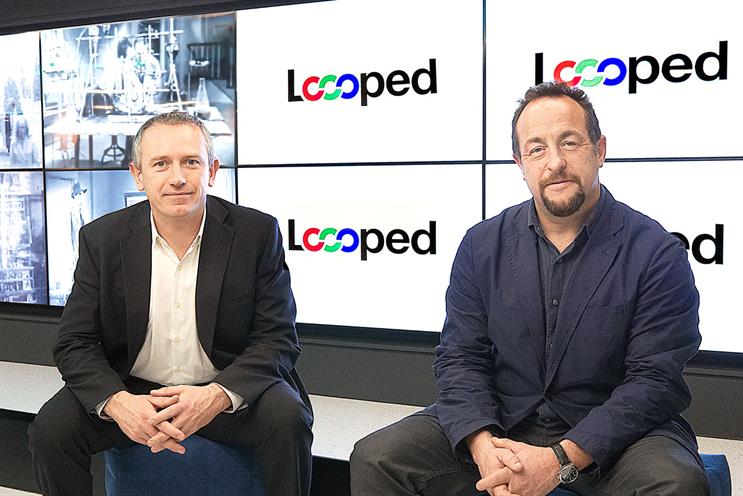 Hayley is the former managing director of Paling Walters, TBWA's specialist healthcare agency, and Dunford is the former executive creative director.
The pair will lead Loooped as its managing partners, and will hire new staff as it signs up clients.
Loooped is majority owned by the communications group Creston, which owns agencies including TMW and PR agency Nelson Bostock as well as nine other health companies. The founders also have a stake.
The three letter os in the agency's name aim to represent Looops "triple-pronged approach" to align B2C, B2B and B2E (business to employee) marketing.
Hayley said: "At its core, Loooped is a mash-up of brand strategy and creative ideation. Our difference is that we put as much attention into how a brand gets onto the shelf as off it."
Dunford added: "Our mission is to ensure Loooped delivers lasting change by developing creative engagement that actually changes behaviour. Creativity is no longer defined by words and pictures alone, but by how brands behave and align across every touch-point."
Hayley has a background in health and pharmaceuticals with expertise in global brand planning, most recently as a global lead on pharmaceutical company Pfizer at TBWA\Paling Walters.
Dunford has been the creative lead for healthcare accounts including Pfizer, Roche and Galderma, as well as other brands such as Sky, Royal Mail, British Airways, LG, Nissan, Canon and Prudential.
Loooped has offices at Creston's headquarters in Soho, its health division office in Richmond, and its US office in New York. The two founding partners report to the head of health at Creston, Catherine Warne.
Tim Bonnet, the chairman of Creston's communications division, said: "I'm really thrilled to be working with Dick and Andy again – having spent several years being inspired and excited by their output at TBWA Group it's an absolute pleasure to have their enthusiasm and talent in the Creston Group."