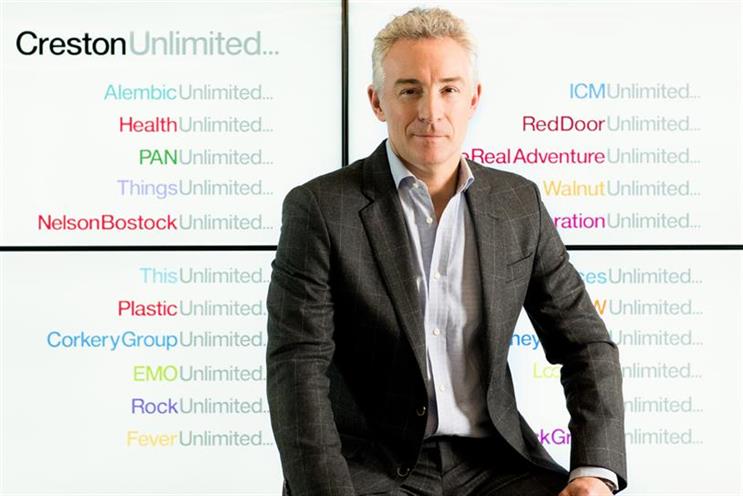 The company today reported its profit before taxation was £1.06 million for the six months ending 30 September, compared to £3.99 million in the same period last year.
This is despite Creston's billings and revenue being bigger in 2015 than the same period in 2014. Billings were up 6.0 per cent to £51.60 million while revenue was up 8.2 per cent to £40.35 million.
Creston said its profit before tax was hit by a £2 million impairment of goodwill, which relates to the closure of market research firm FieldworkUK.com (part of ICM Unlimited), which was involved in polling during the general election.
It also reported £140,000 in restructuring-related costs (£90,000 from combining DJM Pan Unlimited and £50,000 incurred in the closure of FieldworkUK.com) and £224,000 in start-up related net losses related to the launch of its new offers, Search Unlimited, Real Data and Reflected Life.
Operating costs were up 17.9 per cent to £39.16 million.
In its half-year results statement, Creston blamed a slower first half of the year on the weakness of the Euro and "client budget weaknesses". It said it anticipates its full-year results to be slightly behind expectations.
But initial reaction to the financial statement has been positive. City analysts Liberum reported, "fundamentally, Creston is operationally on track with its five-year strategy and new business wins are driving improved performance. In the short-term, foreign exchange as well as client pullbacks are impacting Creston's topline."
Last week Creston Unlimited won the British Airways CRM strategy account. The agency will inherit the account from Milk, the incumbent, on 1 December.
In June Creston paid £1 million for a 27 per stake in 18 Feet & Rising, the creative agency, and in April it bought How Splendid, the digital design and development consultancy, for £15.7 million.
The company also increased its half-year dividend per share by 5 per cent to 1.42 pence.
Barrie Brien, the group chief executive of Creston, said: "I am pleased with both revenue and headline profit before finance income, finance costs and taxation (PBIT) being up 8 per cent and a 5 per cent growth in our dividend, despite the slower start to the first half.
"The group also made good progress against its five-year strategy broadening its Unlimited offer through a mix of acquisitions, investments, start-ups and partnerships and this strategic progress is underpinning a continuing strong new business performance."