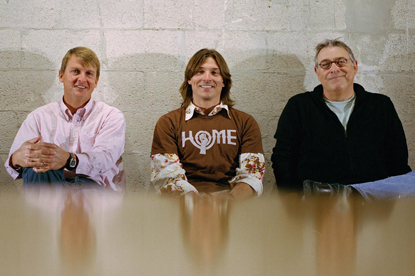 Based in Gothenburg, the agency will be rebranded as Crispin Porter & Bogusky Europe and will operate as the US agency's official European hub.

The office, which will be run by the existing Daddy management team, has been launched to give CP&B the ability to win more global business as well as handle its existing Burger King and Microsoft clients. CP&B already has small service offices in London, Spain and Germany, which will continue to operate as outposts from the Gothenburg hub.

Jeff Hicks, the chief executive of CP&B, said: "We want the model here to be similar to the model in the US, so we needed to find the right partners so we could be born into the digital landscape."

Daddy was founded in 2000 by Jonas Hedeback, the chief executive, and Gustav Martner and Bjorn Hoglund, the joint executive creative directors, and specialises in interactive brand building and business development, visual identity creation and digital strategies.

It has 54 staff and works on clients including Heinz, SAS, Philips, Capio, TeliaSonera and Autodesk.