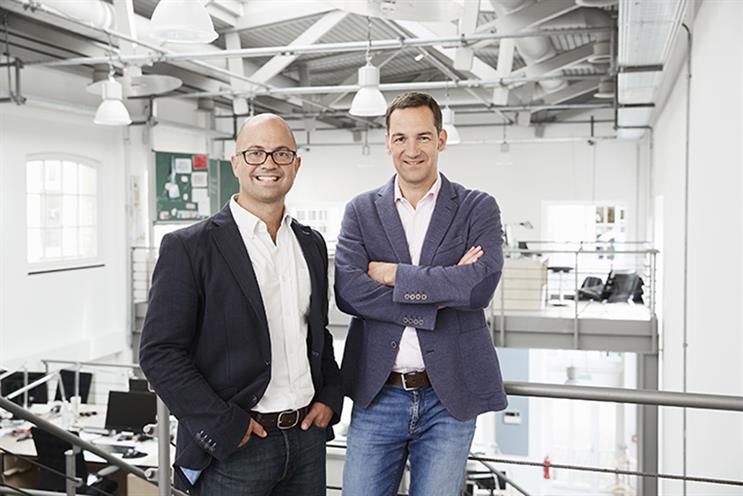 The independent German media agency has opened a UK office and won the global account for HomeAway, the Expedia holiday rentals website, from Blue 449 as its launch client in London.
Martin Albrecht, who co-founded Crossmedia in 2000, said he believed clients' desire for greater transparency in the media supply chain has created a gap in the market for independent agencies to challenge the dominant position of the big network agencies.
"With the transparency crisis in the US, that dynamic is changing," Albrecht said. "Clients are waking up and saying, 'I'm tired of being over-promised and under-delivered.'"
He has moved from Germany to live in London and appointed Tony Williams, previously a managing partner at OMD International, to be UK managing director.
Crossmedia has also hired an account director and expects to recruit two other London staff by the first quarter of 2018.
Albrecht maintains Crossmedia takes a neutral approach to media planning and puts clients, not its own commercial interests first.
"Transparency and neutrality is a huge part of our story," he said. "Once a year, a certified financial auditor goes through our books and testifies to our clients.
"Every penny from rebates, AVBs [agency volume bonuses] and discounts goes back to clients on a 'fair share' basis. 100% of the agency's income is client remuneration. We have no other income."
He claims many of the big network agencies "have been muddying the waters" – for example, acting as principal by buying media inventory and selling it at a mark-up to clients.
Albrecht said: "There's nothing wrong morally with being pharmacists but we've decided to be doctors."
Williams said he has noticed advertisers are pushing for change. "If there's one word for it, it's enlightenment," he said. "I feel the [UK] industry is more ready for Crossmedia now."
A number of independent UK media agencies such as the7stars and Goodstuff Communications have enjoyed growth recently by taking a more transparent approach.
Graham Brown, co-founder of Media Sense, a pitch consultant, said: "There may be a resurgence of independent agencies in a backlash to some of the issues that clients have attributed to the bigger network agencies.
"Whatever your view, a lot of negativity is sticking to the big agencies. I think there is a window of opportunity for independents to enter the market and disrupt it."
Crossmedia claims to take a data-driven, consultative approach to media.
"Everything we do is scientific," Albrecht said. "We love taking the data and ripping it apart and we get a better, smarter strategy. At our core is a very analytical approach to media and data."
Tom Denford, chief strategy officer of ID Comms, another pitch consultant, said: "The media agency of the future could well look like Crossmedia. If you walk into the New York office, it's like the7stars – there's a great buzz."
Crossmedia employs about 400 people in seven offices. The agency claims €500m in billings in Germany, where clients include Lidl, and $200m in US.
Albrecht admitted it has taken a long time to launch in the UK but said Crossmedia has been able to service clients from existing offices, including an international hub with 12 staff in Dusseldorf.
Brown warned the UK market is "a very sophisticated, tight market and it's quite difficult to break into".
Blackwood Seven, a Danish media agency which uses artificial intelligence, has closed its London office just months after opening.
Crossmedia expects to rely on other agencies for help on buying in the UK, although Albrecht declined to identify them.
"You'd be surprised how many independents and networks are willing to lend us their infrastructure," he said.
Albrecht admitted Crossmedia's profit margin is below 10% in most years in contrast to some of the big network media agencies that might deliver margins of over 25%.
"Is it the price of transparency? No," Albrecht said. "If you didn't invest in London, in analytics, in data solutions, we'd definitely be over 10%."