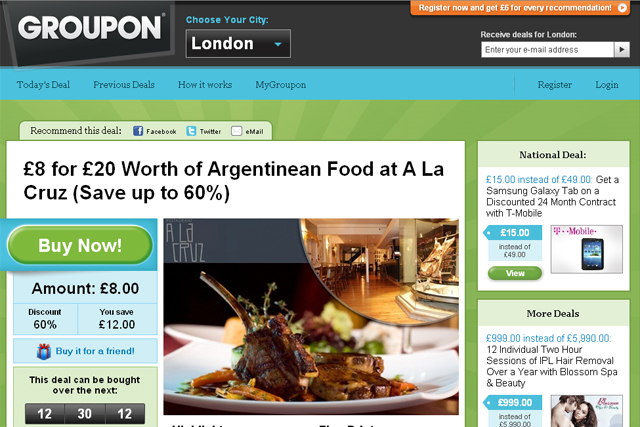 The development of the app gives the US-based group, which now has a presence in 44 countries, another touchpoint with UK consumers as it extends its offering in Europe.
Christopher Muhr, managing director, Groupon UK and Ireland, said: "Groupon is changing the way that consumers support local commerce in cities all over the UK. Our new app brings the best deals directly to your pocket."
Lego, which has a number of apps, is another new entry at number six. Lego Ninjago Spinjitsu Scavenger Hunt is a free game that among other things incentivises players to visit toy stores. Players can win coins and unlock gear for their ninja by going on a scavenger hunt to local toy stores to scan real-life Ninjago boxes for weapons, equipment and other ninja essentials.
There is another new entry at number three for the iTunes Festival London app, which allows people to apply to free tickets to the annual event, scheduled for 1-31 July.
The chart is powered by analytics app PositionApp developed by Ustwo, with non-commercial branded apps removed.