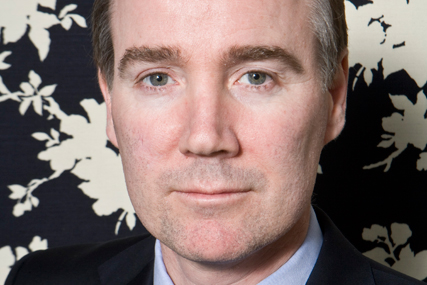 As part of ITV's interim results released this morning, which showed broadly positive ad revenue and EBITA figures, ITV announced plans to launch high definition channels of ITV2, ITV3 and ITV4 as pay channels on the Sky platform and ITV1+1 on free-to-air in the first quarter of next year.
Crozier said: "We're not going to get by through short term numbers. In the past when ITV has had good years [previous management teams] have put off making the changes required to give it a long term sustainable business."
ITV has previously been criticised for its digital strategy, which included buying Friends Reunited for £175m then selling it for £25m three years later. Crozier said past management teams had failed to replicate ITV's broadcast presence online.
Crozier said: "Our online performance is similar to Channel 4. We know what needs to be done and we need to focus on that. We have the opportunity to take the great audiences that we generate through broadcast to develop in relationships online."
Since joining ITV on 26 April Crozier has worked on a strategic review of the business. He said: "The strong cash generated strengthens the company but it doesn't reduce the imperative to transform ITV. We are developing a clear view of changing what we do.
"The global TV market has changed beyond recognition. Audiences continue to fragment and there has been little or no growth in TV ad revenue. Pay TV continues to grow as does content production."
ITV currently generates around 74% of its income from TV ad revenue. Crozier said ITV needs to move away from "being so reliant on one volatile and declining source of income".
He said: "We need to balance free and pay – the UK and international. We aim to generate half of revenue from non-TV advertising sources. It's about taking decisive action over the next five years."
The target replicates the one set by former chief executive Charles Allen who set a target of earning 50% of revenues from outside ITV1 by 2010 five years ago.
ITV is not planning to launch a pay-only TV brand or switch ITV1 or ITV1 HD to pay-only. Crozier declined to comment on what proportion of revenue he hoped ITV would generate from pay-only channels.