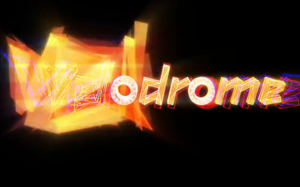 The three-minute animated sequence is set to a new track by The Chemical Brothers, aptly entitled 'Velodrome'.

Crystal CG – the official digital imaging services supplier for the Games – created the sequence as part of 'Rock the Games', which has seen songs written for various Olympic venues being played as spectators take their seats and wait for the action to begin.

Crystal said the sequence matches the track's heart-pounding rhythms.

"We've created sweeping contours and sleek surfaces as the backdrop for an intense, futuristic cycling duel as two animated riders power round the track," said Darren Groucutt, creative director at Crystal. "It truly brings the Velodrome to life."

James O'Brien, head of sports presentation at Locog, said: "Inspiring people to engage with sport has always been central to our vision and we want to ensure the way we present sport adds to the experience of the spectators in the venues and builds the atmosphere."
Comment below to let us know what you think.
To get a full review of the industry and its role in the Olympic Games make sure you subscribe to The Guide - An Olympic Legacy, which is available at the end of the year.