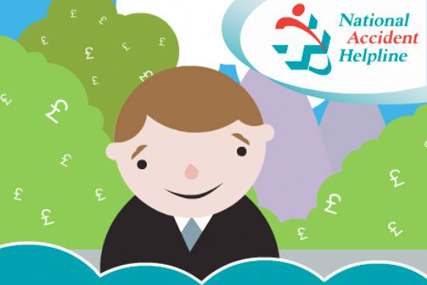 The agencies were awarded the business following a pitch against MCHI and a team consisting of Hurrell Moseley Dawson & Grimmer and Zed Media.

The pitch process kicked off in August last year, and was handled by the intermediary Billetts Haystack and Beth Powell, the head of marketing for the personal injury and accident claims solicitors.
DRTV-specialists The Direct Response Television Centre had been the incumbent on the NAH creative account, with Media Campaign handling the media planning and buying.

In recent years, ad campaigns for the NAH have focused mainly on its "no win no fee" policy. The ads feature members of the public talking about how the company has helped them make a successful claim in the past following an accident.

CST and MediaVest Manchester will now devise and implement a new strategic marketing direction for the brand to help the company retain its market-leading position.

Last year, the NAH appointed Hurrell Moseley Dawson & Grimmer to handle an ad project for the brand, following a pitch against Team Saatchi and Publicis.

The company also works with Atom42, which handles the brand's digital marketing for its NoWinNoFeeClaims.com website.