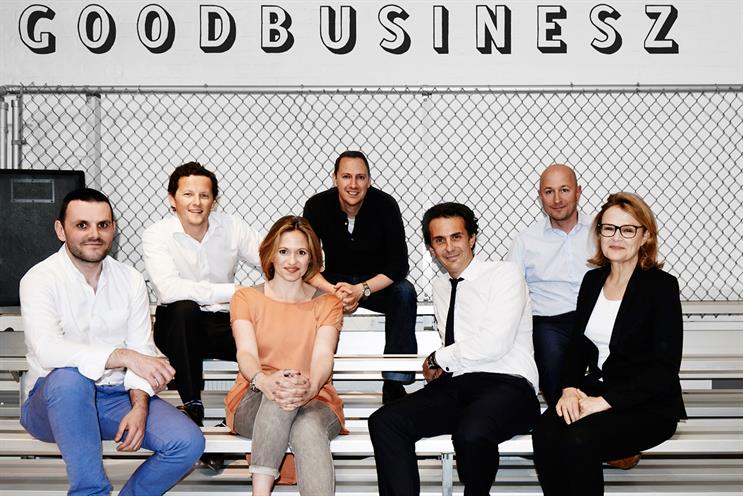 The £30 million sale of Work Club to Havas was all about culture. Hits the ear wrong, doesn't it?
Of course, it is easy to be cynical. This industry has seen enough hotshops sell, make a handful of people rich and then degrade into pitiful husks.
Culture clashes are worse. Agencies can seize up in the wake of ill-advised acquisitions – like pouring petrol into a diesel engine.
So why should Havas Work Club be different? It might not be, but it's worth asking the question with an open mind.
For a start, there is the £30 million. That sum, to be split between Work Club's six partners (Martin Brooks, Jon Claydon, Lisa De Bonis, Paddy Griffith, Ben Mooge and Andy Sandoz), is not guaranteed. It is the maximum that can be paid if Work Club hits all its targets over a six-year earn-out. And Brooks stresses that Work Club's founders were not "tied in" to the unusually long earn-out; they insisted on it.
"We wanted to build a long-term future for Work Club," he says, dismissing by implication reports that the length of the earn-out had anything to do with assuaging Havas' fears over Work Club's revenue.
One of the reasons this feels plausible is that culture has always been Work Club's "thing".
"Work Club has always been a talent brand," Brooks says. "One that could get and keep the best people. That's why we called it a club. We wanted to create a sense that the best people could come here and do the best work of their lives."
It sounds less platitudinous coming from someone else. "Work Club has an enviable culture," Nick Farnhill, the chief executive of Poke, which was sold to Publicis Groupe in 2013, says. "We've hired people from them, and have had people move there, so I've got a good idea how they operate and motivate their team. I see stuff they do and think: 'I wish I'd done that.'"
You might ask why they sold if culture was so precious to them? Brooks says Work Club has resisted plenty of suitors since it was established in 2007, but wanted to expand abroad and get on bigger digital pitches. Doing that without the backing of a network was near impossible, and Havas made the right offer.
Havas, meanwhile, has been hell-bent on reinventing itself as a network that puts digital at the heart of everything it does. So far, it has been doing that through its internal "innovation inside" strategy. Buying Work Club was an outside boost.
It is one of the benefits of having a 34-year-old chief executive in Yannick Bolloré, Brooks says: "He has the right vision. As the world progresses, creativity and media will be two sides of the same coin. Digital is the natural integrator of the two. We have been acquired to play a pivotal role to bring those together, nationally and internationally."
Kate Robertson, Havas Worldwide's UK chairman, was adamant about doing a deal that lasts. She had seen the havoc wrought by Havas' policy in the 90s of buying every agency it could lay its hands on, and says she rejected an earlier deal outright when a founder of an unnamed agency casually expressed his desire to "cash in".
She also adds that Havas "has enough cash to buy another network if it wanted to", but that's not the strategy. Robertson is convinced that Work Club is a natural fit.
"They [Work Club] get my position on social responsibility," she says. "I instantly felt that their philosophy of setting up as a club, and the way they treat people, was where I'd like to be.
"But they still have ambitions for their business. 'Softly-softly, nicely-nicely' is a pile of crap if you're not doing well as a business."
Havas Work Club will remain in its London Bridge offices for now (there is talk of recreating New York's Havas Village in London in three years) but will work closely with Russ Lidstone, the chief executive of Havas Worldwide London.
"It's always difficult when there's a revenue tussle," Robertson says. "I didn't want Work Club to have to scramble on their own. Groups and networks shut you out. That's how they work. Russ' incentive structure has changed to take account of bringing Work Club into things – rather than fighting about who did what after the fact."
So far, then, Havas and Work Club are making all the right noises about integration. And Brooks shrugs that dips in quality of work only apply to independent agencies that have "sold to the wrong network for the wrong, short-term reasons".
Even disinterested parties agree that Havas Work Club's proposition is solid in theory.
"On paper, Work Club's 'digital spine' offer and commercial approach to digital is very attractive to clients," Stuart Pocock, the managing partner at Roth Observatory, says. "But both Work Club and Havas have strong cultures that may not mesh as seamlessly as they hope."
But there will always be cynics. As long as no-one at Havas or Work Club is among them, that's a good enough start.