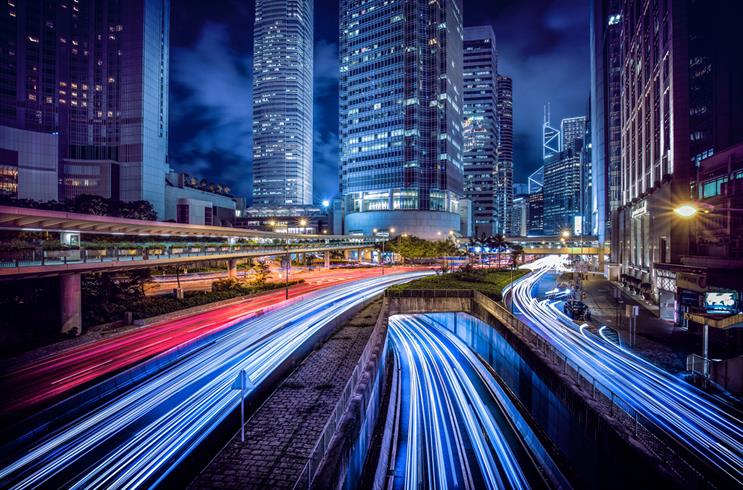 Consumers are craving immediacy and instant gratification. They expect to find the services, products, and information that they want quickly and easily – and don't want to wait for anything.
Origins and Drivers
There has always been an inherent need in society to do things faster, easier and more efficiently, so this concept is certainly not new. However, the emergence and mass adoption of the internet has fast-tracked and embedded this need firmly into our everyday lives.
More recently, mobile devices are accelerating this trend. With studies suggesting we check our phones between 110-150 times a day, mobiles provide an instant connection to the world around us, whenever we want or need something. Brands like Uber and Amazon - providing easy and convenient services on demand – have redefined the way that we think about service.
Combine all these drivers with the fact that our brains are inherently lazy: we are designed to think efficiently and, if we can get away with it, to not even think at all. Our brains have developed to find mental shortcuts wherever they can and with technology providing even more shortcuts to cope in a progressively complex and time-constrained world, it is no wonder our decision-making processes are becoming more instantaneous – and our demand for things more immediate. Shortcuts have value to the consumer. Time is precious and is not to be wasted. As more and more things are instantly available, our patience and expectations have adjusted to suit.
Attention spans are shortening, exacerbated by technology. If you can grab the attention of today's consumer, it will certainly not be for long. Convenience and immediacy are the name of the game and Now Culture is here to stay.
Different Dimensions
The very nature of digital content is its immediacy – streamed movies versus old-school DVD rental for example. However, digital is also speeding up the process of obtaining physical products more quickly. Online shopping is well established but we have always had to wait for delivery. Now we are seeing a whole host of fulfilment options that promise to get products to us in a faster or more convenient way.
How quickly and conveniently products can be delivered or collected can be a big deciding factor in which brand to purchase from. Delivery times are getting shorter and there are real gains to be had over competitors. Click and collect is a massive area of growth, with brands experimenting with collect locations, from car boots to lockers at train stations.
And it is not only about getting physical products to the consumer. Traditionally shop- based services such as hairdressers and mechanics are all being brought directly to the consumer, in a location of their choice.
Beyond fulfilment, we can see the overall purchase cycle reducing for some types of products. With more immediate access to product information, such as specs and stock levels and some brands offering customer service 24/7, decisions should in theory, be made more easily. Ordering is also being made easier with click of a button services.
More and more platforms, from Facebook to Blippar to Pinterest are offering shoppable media, where consumers can simply click or scan directly to purchase a featured product. Other forms of one-click ordering services are on the increase, not only via apps or wearables but also via specific technology like the Amazon Dash button. Although not a perfect concept by any means, Amazon are sowing the seeds for an automatic future for fulfilment of FMCG products.
The expectation of immediacy and convenience is not only limited to products and services – it also extends to communication and information. People are craving smart, contextually relevant real-time information to immediately put them in the picture. Alerts and notifications about live train running times, live stock levels, instant traffic reports. The list is endless.
And where media is concerned, we are seeing huge growth from instant chat and livestreaming apps, like WhatsApp, Snapchat, Meerkat and Periscope, which are transforming our social media experiences to provide one-off, immersive, live conversations and entertainment.
Any media experience that is delivered in new and unexpected ways and captures people's imagination instantaneously will be on their radar. There are an abundance of opportunities which could include things such as integrated social media streams, interactive news broadcasts and live billboards.