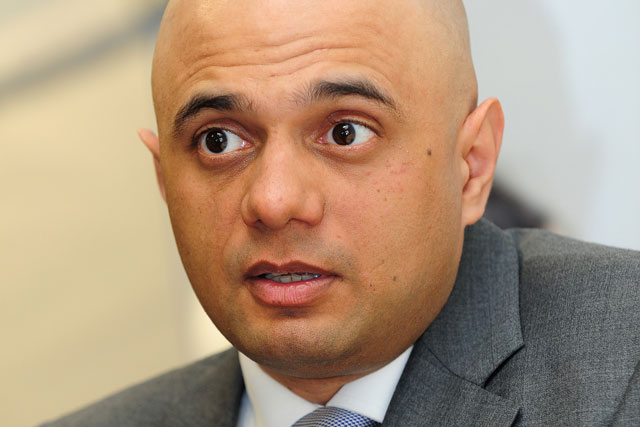 Earlier this summer, the culture secretary went public with his views that the annual £145.50 payment represented a big expense for families, saying that "nothing should be ruled out" when it is reviewed next year.
In a presentation later today, Javid is set to continue the speculation around the fee, which help funds the BBC.
Javid will say: "In 2012/13, almost 200,000 people ended up in court accused of not buying a TV licence. More than 50 were sent to prison. When over 10 per cent of magistrate's court cases concern this one offence, you have to ask whether the current system is really working. So that's exactly what I'm going to do.
"The Government is committed to launching a review of decriminalisation once the Deregulation Bill receives Royal Assent. But we can't afford to wait that long. This needs to begin now.
"Very shortly I will be publishing the terms of reference for a review of TV licence enforcement. I expect it to begin taking evidence in the autumn, and to conclude early in the next Parliament.
"I don't want to pre-empt the charter review. I want to ensure that, when it begins, it has a solid evidence base on which to draw. This will allow it to shape the future of the BBC in a way that works for both the Corporation and those who pay for it."
A BBC spokesman said: "This is an important issue and the review must be thorough and not rushed. Licence-fee evasion is low, which maximises investment in the programmes and services that audiences love.
"Changing the system could lead to higher evasion, so it's important that any decisions are made as part of the charter review process. We look forward to working with the review."