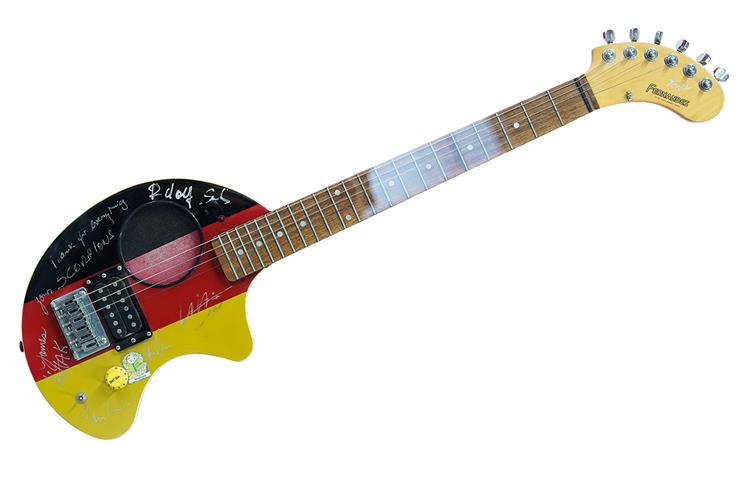 Music in general still influences me most. If you've ever read my book Flying High, you'd know that it played an important part of my childhood as a young Malaysian going to boarding school in London. Years after I left, a friend called me to say his mother had found my tuck box. Inside were two cassettes, Abba's Arrival and Steely Dan's The Royal Scam.
Music is still a big part of my life. In fact, just last month, wearing my Malaysia Stadium Corporation hat [Fernandes was named head of this body in 2018], we brought in Ed Sheeran to perform in Kuala Lumpur. And we plan to bring in more big acts such as BTS and, who knows, maybe even U2.
Musicians dare to dream, and I like to think this is how I approach my own life and the people who work for me at AirAsia. We have had cabin crew and baggage boys who are now pilots, and ground staff who are now chief executives. I was a music man, working for Warner Music, and now I run AirAsia. Our annual dinners are basically mini concerts.
Quite a few years ago, the Scorpions gave me a guitar, which I proudly display behind my desk. From hard rock and heavy metal to Ed Sheeran and BTS, I think it's a reminder that music is often what keeps us young.
Tony Fernandes is founder of Tune Air and AirAsia, Kuala Lumpur