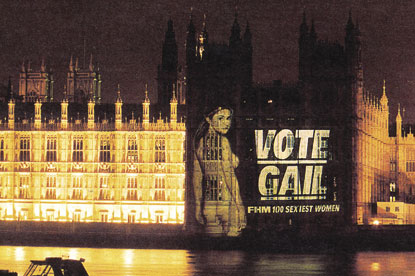 Carloss will be the managing director of a new agency called Cunning Communications, which will open its doors with an offering similar to that of the original Cunning Stunts business, which closed as a result of campaigns being cut in the downturn (Campaign, 15 May).
In addition to the new UK company, the Cunning brand will continue to operate in New York through a company called Cunning Inc. Cunning Communications is also thought to be exploring launching the brand in Asia and the Middle East through joint ventures.
Cunning Stunts was launched in 1997 by Carloss and John Carver and closed owing creditors including Coutts & Co, HM Revenue & Customs, the ad agency Mother and the publisher Condé Nast.
Cunning Stunts leapt to fame in 1999 after projecting an image of Gail Porter on to the Houses of Parliament as part of a campaign for FHM.