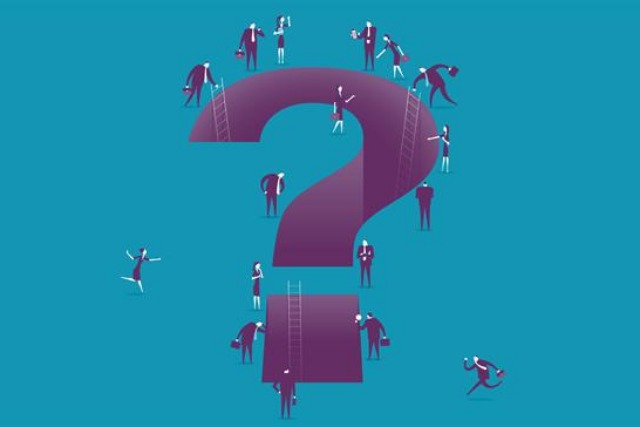 In a fragmented and complex world, we are addicted to simplicity and closure. Managers give more value to finding answers than questions, and breaking down problems to component pieces often feels the right way to go. Despite the fashion for seeing problems in business as multifaceted, people still prefer a simple approach to a complex one, even when the complex is the more insightful.
If all that sounds familiar, it could be because it fits a long-established view of the world as being rather like a machine. It has "bits" of information, is predictable and quite controllable when you know the laws and of cause and effect.
The word "paradigm" is overused, but is the tectonic plate on which our ideas of reality sit. Our paradigm contains the unwritten rules that enable us to go about our daily business without having constantly to reinvent the wheel before we act. Albert Einstein said that no problem can be solved from the same level of thinking used to create it, and it is in the nature of a paradigm that we won't ask questions about it until the ground moves beneath our feet.
In the aftermath of the global economic earthquake that began in 2008, the fault-lines of our thinking are now on show. Marketers are well-positioned to see this because they are more attuned than most to how things fit together. We have to question assumptions, such as:
It's an atomistic universe (perhaps even a clockwork one), and we understand things by taking them apart.
Uncertainty and complexity are inconvenient variables to be measured and minimised. Preferably eliminated.
We are outside our environment, which is there to be exploited for economic gain.
Because a paradigm covers everything, it must include personal development as well. We assume that the way to understand management or leadership is through the individual. Despite decades of trying, this approach has failed to result in a single insight to deal with the sorts of problems we will face in the next 50 years.
The dust has not yet settled on a revised view of what a manager is, or what they ought to do to grow and develop. Nevertheless, here are three ideas that I think can move personal development in a new direction:
Look for a new root metaphor. We need a metaphor that generates better questions. The modern replacement for "machine" is "organism", but this is incomplete because it is still based on our old way of thinking. We need a metaphor that tells us something about how the world actually works.
Embrace not knowing. I spend a lot of time trying to convince our MBA students to do this, and I meet stiff resistance. We have convinced ourselves that knowing is a much better place to be than not knowing. Yet the truth is that real advances in knowledge come only when we admit, without judgement, that we really don't know. Then we can start asking questions.
Stop searching. Self-actualisation is the idea that there is another person inside you that you have yet to become. Our "self" is a problem to solve in the future, and in a business setting we measure progress toward it through career success, promotion and recognition of a "job well done". This quest is unending, and an illusion. What if you are already there? What if it's all available to you now, in the present?
What is needed for personal development is a curiosity-filled observation of the present, not wishful thinking about the future.

Blog: www.chris-dalton.com