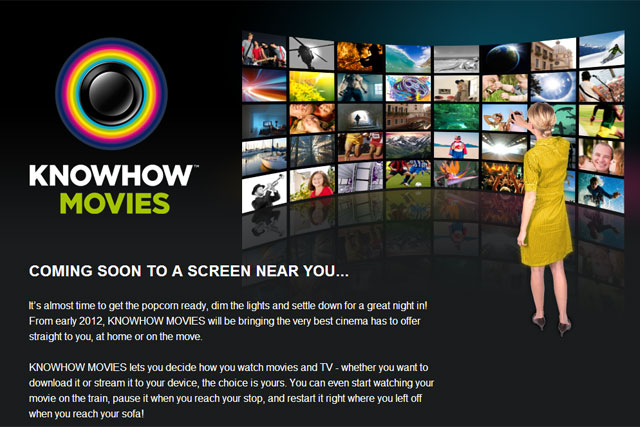 The move marks the retail group's first foray into the movie-on-demand market that has swelled recently with the arrival of US giant Netflix, which competes against Amazon-owned LoveFilm and BlinkBox.
Dixons Retail has launched a holding web page detailing the launch of the service, which claims to offer a "huge range of movies and TV shows", adding that the service will roll out "soon".
It is set to launch across mobile devices, as well as TV, enabling users to watch films "on-the-go".
Knowhow Movies is likely to be more akin to pay-per-view services offered by HMV, YouTube and BlinkBox, rather than LoveFilm and Netflix, which focus on their subscription video-on-demand services.
It is unclear whether DSG Retail will be using a partner for the launch. However , HMV, which launched a similar service last year, selected FilmFlex to deliver content to the service.
HMV's service is currently only available on PCs.
Follow Sarah Shearman on Twitter @Shearmans