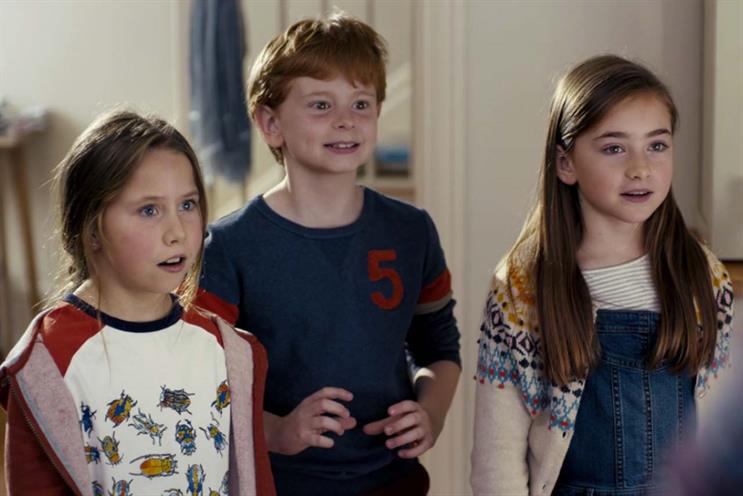 The brand's owner, Dixons Carphone, is also today launching a promotional campaign for its other main brand, Carphone Warehouse.
For the first time, both campaigns were created by Abbott Mead Vickers BBDO, after the Omnicom shop won the consolidated account in February.
Focused on a trio of TV spots and a TV sponsorship of films on Channel 5, the Currys PC World features humorous scenarios arising from the brand's initiative to allow staff members to try out the products they are selling at home.
The three ads feature: Bose speakers and noise-cancelling headphones; an LG OLED 4K-ready TV; and the Apple Watch, Mac and AirPods.
The campaign, which debuts tonight during Coronation Street, was created by Phil Martin and Colin Jones at AMV BBDO. The ads were directed by Brian Billow through O Positive, and the media agency is Blue 449.
Cutting through the competition
Speaking to Campaign, Georgina Bramall, head of brand and advertising at Dixons Carphone, said the campaign was about leveraging on of the brand's strengths.
"We went through the analytics last year and one of the key things we had fed back to us was the strength of our colleagues," she said.
The "expertise and authority" offered by team members, she added, was a point of difference for the brand – and it is this the home-testing scheme is intended to support.
The initiative started in June this year, and all employees are entitled to apply to test products, though not everyone is chosen to do so.
The experience of testing products means colleagues are able to be quite "evangelical" about them, Bramall said – but also to offer more contextualise advice on how a product might fit into a specific household. "You're getting beyond the tech specs and into the benefits of the product," she said.
The ads use a similar sense of humour to last year's Christmas push – as well as the previous year's widely-acclaimed campaign featuring Jeff Goldblum.
Bramall said: "Our stance is to try and use humour and those real life situations to cut through what we see as being quite a competitive landscape at Christmas – everyone releases their big ads, and for us using those light-hearted moment really helps tell our story as a brand. It makes us feel a bit more human, more relevant, more real."
Carphone Warehouse
The Carphone Warehouse campaign, meanwhile, flags up a £10m giveaway – the biggest ever for the brand – which will give customers the chance to win one of a wide range of prizes for every purchase over £4.99.
Prizes include up to £100,000 in cash, Mini Coopers, Samsung QLED TVs, wireless JBL headphones and vouchers from Odeon and Starbucks.
"We're expecting this to be a big footfall driver in terms of driving traffic into our store estate," Bramall said. "It's a sales promotion that's designed to give customers a hook, an attraction."
Having both brands in one agency had been "helpful", she added, not just in terms of organisational efficiency, but to some extent strategy and creative.
Across both campaigns, Bramall said, the business was increasing its spend in both digital display – "exploiting the opportunities around programmatic buying" – and social media.
"We're becoming much more data led and analytical in our approach," she said. "This year for both brands we're investing more into our digital channels where we can be much more forensic about who we're targeting, and when in the purchase cycle."
It was created by Brett James and Alan Foster.