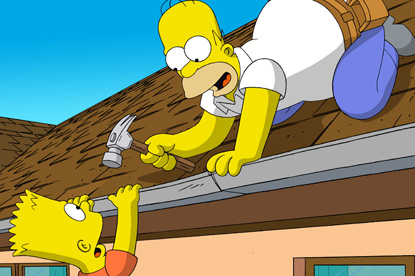 The year-long deal starts on Sunday 28 June and comprises broadcast sponsorship of all episodes of The Simpsons in high and standard definition on Sky1, Sky1 HD and Sky2.

The idents, by M&C Saatchi, take a humorous look at problems associated with electrical items and communicate the benefits of some of Currys' customer services, such as next-day delivery and installation.

The deal was negotiated by Sky Media and Walker Media, and includes 15-second pre- and post-rolls and five-second break bumpers, along with branding on programme trailers.

Online sponsorship includes all display ad placements and brand integration on the Sky1 Simpsons site.

David Shore, the head of sponsorship at Sky Media, said: "Going into its 20th year, The Simpsons remains one of the most enduringly popular shows on multichannel television, attracting a tremendously loyal and engaged audience. The show continues to be a key element of Sky1's success and we are delighted that Currys has taken the opportunity to share in this with us."

Domino's Pizza ended its sponsorship of The Simpsons on Sky1 after ten years in October last year.