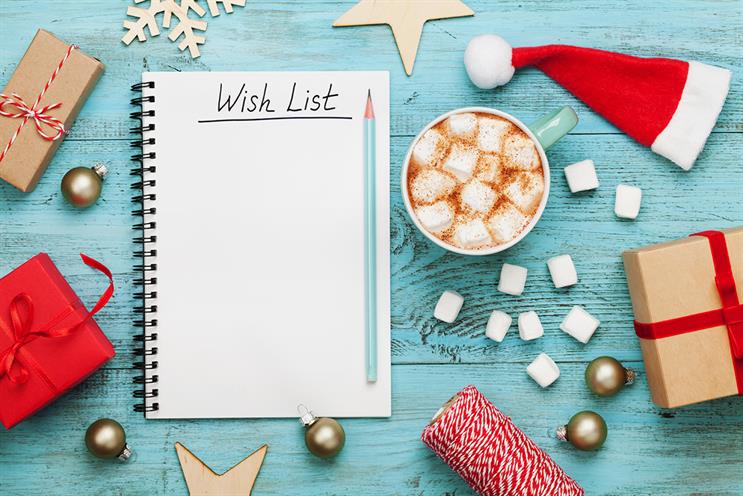 Summer's nearly over, which means many of us working with retailers will be busy finalising plans for campaigns going live over the festive period. But before your social feeds are full of carefully crafted ads designed to pull at your heartstrings, it's worth considering what the customer will be expecting from retailers this Christmas.
Salmon, in a recent study analysing what prompts users to shop online over in-store, found that almost nine in 10 (88%) consumers believe speed of delivery is more important to them than the brand being ordered.
Convenience, clearly, is everything. That's why so many retailers are weighing up exactly how many stores they need and how to take advantage of new tools for product discovery such as voice and augmented reality.
But nothing quite compares to the in-store experience, and this Christmas an estimated 70% of every £1 spent on non-food items will still be spent in physical shops. There are clear opportunities for those with bricks and mortar to infl uence while customers are out and about. So what new technologies can retailers use to attract shoppers to their locations?
Navigation apps' maps contain data that can be a goldmine for informing an ad campaign
Real-world data
Navigation apps play a critical role in the customer journey. The maps contain real-world data that can be a goldmine for informing an ad campaign.
In 2017, for instance, Waze driving data showed that 22 December was the peak day for visits to supermarkets, followed closely by 23 December. There was 40% additional uplift on these days versus a normal peak Saturday. Indeed, the footfall data for December is markedly different from normal months, and knowing when to flex to catch the last-minute shopper is key.
Producing distinctive assets to get you noticed as users are out on their shopping missions can drive spontaneous action in the moment. Instead of pinning its distinctive orange logo on the Waze map to pinpoint its stores, last year B&Q displayed a Christmas tree icon to show users where they could physically pick up a tree nearby.
Knowing that most users will have a Christmas tree on their to-do list around the beginning of December, B&Q's pins were helpful to drivers who were on the road already. On average, 5% of users who tap on a pin navigate to store in the moment: there is a closed-loop measurement of driving spontaneous journeys to store.
Indeed, knowing what customer journeys are happening and when can be critical to helping users with their decision-making. Marks & Spencer ran a special offer for customers on the morning of Saturday 19 May, knowing that many would either be hosting or attending Royal Wedding parties. Since 60% of Waze users are using the app every week, advertising that resonates with the mind of the customer in relevant context lands best.
Right place, right time
More broadly, one uncanny statistic shows that at 4pm, Monday to Friday, two-thirds of the British workforce don't know what they're having for dinner that evening. This means the commute home is a key time to connect. By using location to reach drivers nearby, brands like Shell, in partnership with Waitrose, are capitalising on this trend: they ensure their two-in-one offering is front of mind at drivetime, when drivers are especially time-constrained.
Many users remark that they like the fact that Waze rarely takes you on the same route twice, and often routes you through unknown parts of town that you never knew existed. This means brands that are visible at these key times can drive local discovery.
So before the emotive ads launch in November, consider how location and contextually aware data behind maps can allow your advertising to tap into the psyche of the user – and offer a helping hand to your customers this December.