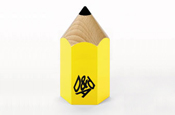 Details on how to enter can be found online at www.dandad.org/awards09, where information on this year's categories, prices and judges can also be found.

The final deadline for submissions is 21 January 2009, but entries submitted and paid for before 19 November will save 10 per cent on the total cost of entry.

The categories this year include: ambient, branding, installations, graphic design, studio illustration, mobile marketing, music videos, environmental design, integrated, poster advertising, photography, product design, and TV & cinema advertising.

Among the jury foremen will be Bartle Bogle Hegarty's Rosie Arnold, Glue's Mark Gridge, Lizie Gower of Academy Films, Mother's Mark Waites and WWAV Rapp Collins' Ian Haworth.

Last year's awards saw BBH, Mother and WCRS all pick up yellow Pencils, while Fallon scooped one of six black Pencils for its "gorilla" ad.