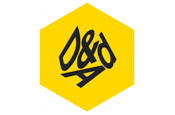 The exhibition, entitled "Pencil - 45 Years of Creativity from the D&AD Annuals", features every edition of the Annual dating back to 1963.

Every book has been designed by a leading creative in the industry, from Vince Frost to Bob Gill.

The 2008 Annual, containing a total of 689 pieces of work and designed by Neville Brody, will be launched at the private view.

The collection of Annuals charts the best advertising and design produced each year as selected by judges at the D&AD Awards.

Each of D&AD's past presidents was responsible for supervising the design process and each selected their favourite piece of work from their Annual.

Two copies of each book will be exhibited, one closed and the other showing the piece of work chosen by the president.

The exhibition will run from 19-23 September at the Royal College of Art, in London, and entry is free.

For more information, visit www.dandad.org.