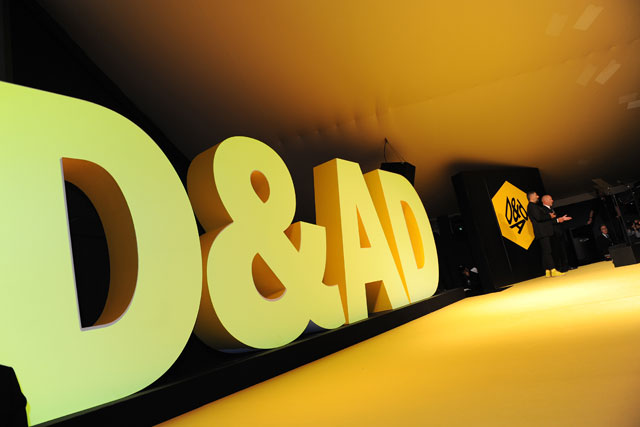 How is D&AD, the key educational body for young creatives, helping the next generation of students?
Simply put, it has allowed me to skip the graduate stage and go straight from a student to an employee. In the current economic climate, this is something I feel very privileged to have experienced.
The D&AD competition briefs, which provide students with real, up-to-the-minute industry briefs from the likes of Google and Oxfam, allow us to work on a goal that's beyond the scope of a typical degree course.
For me, the goal was to design an interactive platform for the BBC archive. Although this could have happened in a normal university project, I felt that the more technical aspects would only be appreciated by the digitally minded folk over at the D&AD judging panel. Knowing that the best in the business were going to be marking my work definitely had an impact on my approach.
My work has always been rooted in conceptual design, which is something my university course was brilliant at teaching. D&AD provided me with the perfect outlet for those skills as well as a real opportunity to gain the upper hand on other people going for creative jobs, which is something university seems unable to do any more.
I guess that's the real issue: university is no longer an open gateway to employment for young creatively minded people, it's now more like a "hop and skip" into a financially crippling brick wall. It's become clearer than ever how irrelevant an actual paper degree is. In all the interviews I've been to, not a single person has asked me what mark I achieved; some didn't even ask where I went to university. They did, however, care about my awards and accolades, along with my portfolio, of course.
Awards like D&AD provide us lucky graduates with the publicity and exposure to secure interviews and jobs at places that we may have struggled to get otherwise. I've had numerous agencies come after me, even haggle with me against other employers, which is something that I never thought would happen in my wildest dreams. I'd like to think that I could have ended up in my current position (as a designer for Lean Mean Fighting Machine) purely because of hard work and a bit of cheeky cold-calling to agencies but, sadly, I know too many other very talented graduates who have had nowhere near the success I have.
I've heard too many times that creativity is going downhill in the UK and that the art scene isn't what it used to be, but I completely disagree. I think it is just a simple matter of saturation: there are just so many people graduating. In the same way that it's harder for there to be iconic digital designers in the age of the internet, it's harder for creative students to shine in an ocean of creative graduates.
I think D&AD reminds the world that creativity is just as strong as ever. And at a time when graduates are struggling more than ever, at least there is an organisation doing as much as it can to usher in the next generation of creative talent.
James Huse is a designer at Lean Mean Fighting Machine WHAT D&AD DOES FOR STUDENTS
D&AD acts as a link between the industry and a network of 120 universities and colleges teaching the best creative courses in the UK. It provides support for students and tutors, and sets many of the briefs taught on creative courses. The aim is to arm students with the skills they need to enter the industry fit for purpose.
The D&AD Student Awards raise the profile of the best graduates. Top brands such as Microsoft and Google sponsor the award briefs and 76 per cent of winners walk into a job or placement in less than three months. Often the winners end up working for the client whose brief they answered.
New Blood, D&AD's annual graduate showcase, brings students and industry face to face through workshops, portfolio surgeries and talks.
The very best emerging talents are invited to attend the HP Graduate Academy, a career-defining, five-day creative boot camp.
Online resources, live projects, guides and discounted tickets to events help ensure that students are inspired and fit for the industry.
University courses committed to industry-led practice and creative excellence are members of D&AD, as are students and young creatives.
Profiles on dandad.org showcase graduate work to the industry.