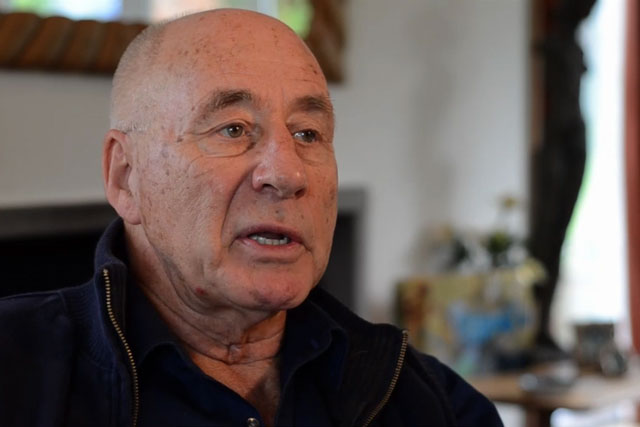 In the art director category, the all-time winner was Neil Godfrey, who won his first Pencil five years after D&AD was established and worked at DDB and Collett Dickenson Pearce.
Tony Brignull, who is probably best-known for this print and poster work for brands such as Parker pens and Birds Eye, was the winner in the copywriting category.

The director prize was the only category where there was a tie for first place, between Tony Kaye and Frank Budgen. Kaye made the night's most memorable trip to the stage, crawling up the stairs before presenting a business card to Rosie Arnold, who was presenting awards in her capacity as D&AD president.
The most-awarded agency of the past 50 years was CDP, followed by Adam & Eve/DDB* and Saatchi & Saatchi.

The production company prize went to Gorgeous Enterprises, which is behind classic ads for Levi's and Guinness.

The most-awarded designer was David Hillman, who art directed Nova magazine in the 60s and redesigned The Guardian in the 80s.

Apple's design guru Sir Jonathan Ive received a standing ovation from the room when he picked up two prizes: most-awarded brand and most-awarded design studio.
The winners have also been celebrated with short video interviews with their contemporaries:
Sir Frank Lowe and David Abbott on Tony Brignull
Sir John Hegarty on Gorgeous Enterprises
Tony Brignull and John Salmon on Neil Godfrey
Earlier in the night, the latest round of yellow and black Pencils were presented. Just one black Pencil was awarded, to Lowe/SSP3 Colombia for its 'river of light' campaign intended to demobilise guerrillas in Colombia.

Arnold also presented her President's Award to Wieden & Kennedy founder Dan Wieden.
*Adam & Eve/DDB's total includes those of BMP and BMP DDB after 1989. DDB UK was merged with Adam & Eve this year.
To read about The Greatest: D&AD's all-time award-winners, click here.