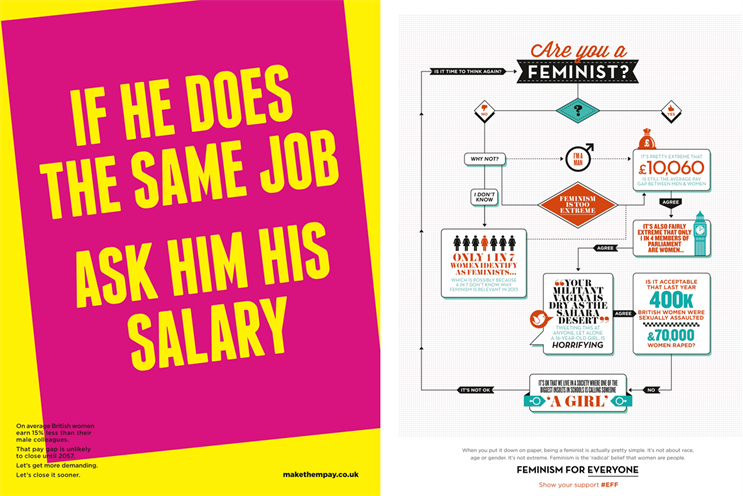 The campaign was created for Elle by Mother London in association with the Feminist Times and challenges women to ask what their male colleagues earn in a bid to bridge the gender pay divide.
According to the ONS, a man who earns £32,000 as an executive in the creative industries is paid £3,000 more than a woman doing the same job. However, the overall 12 per cent gap is less than the 17.8 per cent average.
Laura Jordan-Bambach, the president of D&AD, said: "D&AD wholeheartedly supports this campaign. The gender pay gap is an issue in our industries as much as – if not more than – any other.
"We need more women in top positions, and we need people to be paid equally. We all know it's a massive problem, but work culture often doesn't make it easy to ask the question."
Paul Bainsfair, the IPA director-general, added: "At the IPA, we promote equal pay and equal opportunities for all. That is industry best practice."