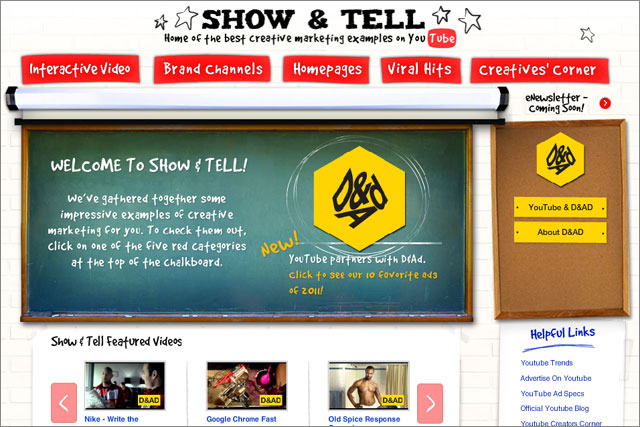 The Show and Tell channel launches on Tuesday at www.youtube.com/showandtelleurope. It will showcase the best virals, homepages, interactive adverts and brand channels. Content will come from across Europe including the UK, France, Italy, Germany, Italy and the Netherlands.
Producers, agencies and creatives across Europe will able to submit their latest work and showcase their talent by emailing a link to their projects with a brief summary. Analysis from leading producers and commentators will be available via the Creative's Corner area of the site.
For the launch, Show and Tell is hosting exclusive new content by Lemon Jelly founder and Airside director, Fred Deakin, from his new Flashman album.
The video, 'To The Victor – The Spoils' was directed by Tim Bricknell and produced by the Bafta-nominated Airside team. It also features a combination of live action, animation and CGI.
The video is also accompanied by a making of documentary, explaining the concepts and process behind the work.
Deakin said: "It's now a given that online video is the primary medium for the majority of our work. It's a great user experience where you can see Airside's commercial spots, animation, music promos and integrated campaigns as they were intended."
The work of D&AD winners will also be showcased on the site, including recent virals from French Connection, Skittles and Pool Worldwide's Star Wars spots for TomTom.