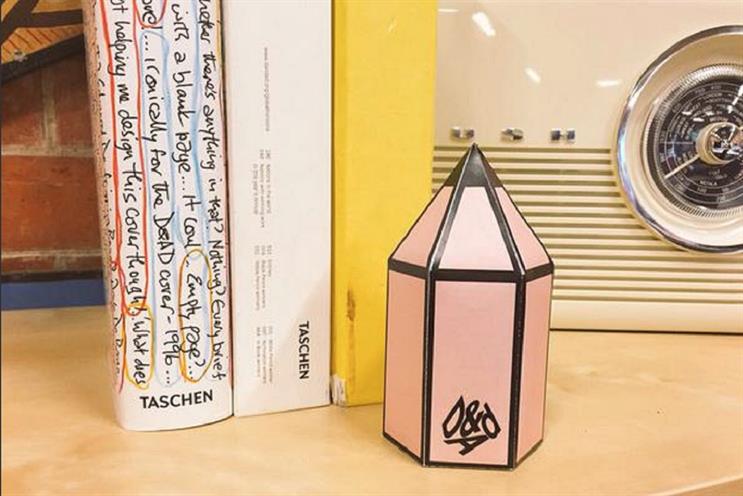 This year D&AD opted to create fully sustainable Pencils as part of a move to encourage the advertising industry as a whole to adopt sustainable practices.
But, due to a manufacturing issue from using the new sustainable practices, the wood and graphite (representing gold and silver) Pencil trophy winners are yet to receive their awards – three months after being named the winners.
In response, Jenny Green, a creative at Chapter Agency and a new blood winner, has created a "paper Pencil" which can be downloaded as a PDF and folded into a paper Pencil substitute.
She describes it as: "A temporary replacement which winners can make and then proudly sit on their desks, whilst they wait for their real one to arrive."
Green said: "Being one of the new blood winners myself, I know how excited I am to get my hands on my pencil and how frustrating the wait has been for all the winners."
A spokesman for D&AD described Jenny's response as "very creative" and that her design "shows just how enterprising these young people are."
Green's paper pencils are available to download, print and assemble. She hopes to reach other winners via Campaign to raise awareness of the temporary accolade.