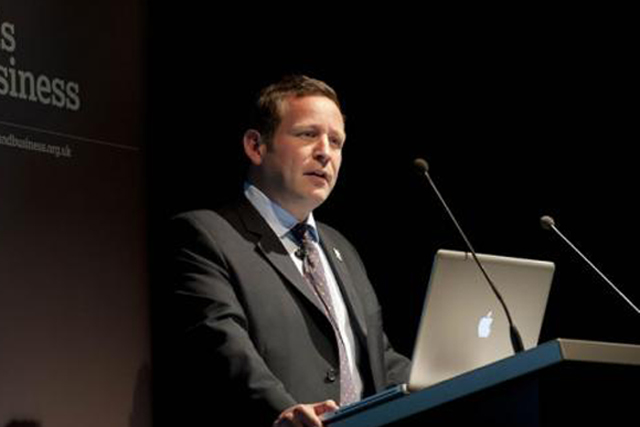 According to industry sources, later this month broadcasters and transmission and multiplex operators will be provided with a clear assessment of how much it will cost to roll out local DAB to around 90% of the UK, which is expected to be close to £25m.
At a meeting with communications minister Ed Vaizey last Thursday (28 April) it is understood that the executives present reiterated their commitment to share the cost of rollout equally between the BBC, commercial radio and the Government.

The radio industry has been in negotiations about the funding of the local and regional layers of DAB transmission since last September, when the BBC licence fee settlement included provision for national, but not local, DAB.

According to figures from transmission operator Arqiva, 215 local and regional DAB transmitters broadcast across 46 local and regional multiplexes. It is expected that 150 additional transmitters will be needed to expand local DAB's reach to 90% of the UK.
Following months of protracted negotiations at a meeting between the radio industry and the Government at the end of March the parties provisionally agreed to share the costs of local DAB.

At the time, sources suggest the Department of Culture, Media and Sport told the industry its "best guess at the moment is that the total cumulative cost of this build out from 2013 to 2017 is £20-25m".

However, the negotiations have now reached a stage where it is necessary to provide more precise details.

Present at last week's meeting were Stuart Taylor, chief executive of GMG Radio; Dee Ford, group managing director of radio at Bauer Media; Tim Davie, head of audio and music at the BBC; Will Harding, group strategy and development director at Global Radio; and Jimmy Buckland, director of strategy at UTV Media (GB).

A source close to the meeting said it was "far more constructive" than the initial meeting in March. "The first meeting was more about offloading what people wanted, this time around was more about detail," said the source.

Other executives present were Peter Davies, director of radio content and broadcast licensing at Ofcom, Paul Eaton, director of radio at Arqiva, and Gregory Watson, managing director of Folder Media, which owns DAB multiplexes.

A DCMS spokesperson said: "Government met with the radio industry to discuss various issues related to local DAB and good progress was made. We will meet again next month."